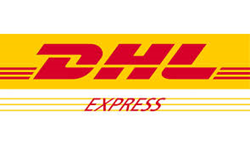 Pittsburgh, PA (PRWEB) March 31, 2014
Like many accounts payable departments, DHL Express's pain points included misfiled invoices and an overwhelming amount of paper throughout the department. This led to issues with vendors, data entry, and a lengthy invoice approval process. Invoices were being routed through three different departments before data was entered into the ERP system. Additionally, vendor inquiries regarding particular invoices were unable to be answered in a timely manner.
In order to cut down on paper, misfiled invoices, approval time, and inquiry response time, DHL Express implemented Cima Software's Invoices365 solution. Instead of three departments, invoices only have one stop. The entire process is now paperless. Less paper means a reduction in printing, copying, and storage costs. Fewer invoices are misplaced, saving time and dollars. The solution gives the entire department better control and visibility of their accounts payable processes.
Invoice reviews and approvals are now complete within 24 hours, which helps ensure payments to vendors are made on time and allows DHL Express the opportunity to take advantage of early payment discounts.
About DHL Express Colombia:
DHL Express strives for excellence, simply delivered. As a global network in over 220 countries and territories, the company is part of the world's leading postal and logistics group. DHL Express helps connect people with international express deliveries, mail deliveries worldwide, and other logistic services.
About CIMA Software:
CIMA Software has spent the past ten years developing solutions to help companies reduce costs and become more productive by better managing their information. The company's mission is to help organizations, regardless of their size, optimize their productivity and competitiveness in this increasingly challenging market. Providing reliable, high performance, process oriented content management solutions that are practical, easily deployed, and cost effective.