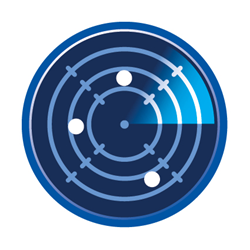 We are extremely pleased to partner with Open Net. The EMEA market is an important geographic market to us and a market where we are experiencing significant year over year growth. - CEO, Robert Johnson
Merrillville, IN (PRWEB) April 30, 2015
Today, Cimcor announced a new partnership with Open.Net Communications. This is Cimcor's newest reseller in the northern African market that will offer the file integrity monitoring (FIM) software CimTrak, the innovative IT security, integrity and compliance technology developed by Cimcor.
Headquartered in Casablanca, Morocco, Open Net Communications is lead by Samir Boukharta, who commented, "Through this new partnership with Cimcor we will be able to make CimTrak available to our large customer base. Many of the organizations we work with are extremely concerned with securing their IT systems from the growing amount of threats they encounter every day. Additionally, we are seeing a lot of interest in compliance, especially PCI-DSS, and CimTrak is a vital part of that strategy too."
Robert Johnson, President and CEO of Cimcor noted, "We are extremely pleased to partner with Open Net. The EMEA market is an important geographic market to us and a market where we are experiencing significant year over year growth. This new agreement further expands our presence in Northern Africa where we have seen increasing customer demand for CimTrak. We have a growing reputation for providing first-class file integrity monitoring and change detection on IT systems throughout the world. Open Net will be on the front lines of bringing CimTrak to the Northern Africa market."
About Open.Net Communications
Founded in 1999, Open.Net Communications is a leading computer engineering and services company based in Casablanca, Morroco. Their mission is to provide high-quality support to customers by helping them to adopt best practices in the field of new technologies, with special emphasis on IT security. Open.Net seeks to improve productivity and optimize IT systems while reducing operating costs for their customers.
For more information visit: http://www.opennetmaroc.com
About CimTrak
CimTrak is an advanced change monitoring tool for servers, network devices, databases, critical workstations and more. It helps companies and government agencies worldwide keep their IT infrastructure secure, maintain compliance with regulations such as PCI-DSS, HIPAA, NERC & FISMA to take control of changes in their IT environments. This innovative software carries a number of certifications to maintain exceptionally high standards of IT security for these systems. Built around leading-edge file integrity monitoring capabilities, CimTrak gives organizations deep situational awareness including: who is making changes, what is being changed, when changes are occurring, and how changes are being made.
This, coupled with the ability to take instant action upon detection of change, gives organizations assurance that their IT assets are always in a secure and compliant state.
For more information or a free evaluation, visit: http://www.FileIntegrityMonitoring.com
About Cimcor, Inc.
Cimcor is an industry leader in developing innovative security, integrity and compliance software solutions. The firm is on the front lines of global corporate, government and military initiatives to protect critical IT infrastructure and has consistently brought IT integrity innovations to market. Cimcor's flagship software product, CimTrak, helps organizations to monitor and protect a wide range of physical, network, virtual and cloud IT assets in real-time. In 2015, Security Ventures named Cimcor a "Hot Cybersecurity Company to Watch."