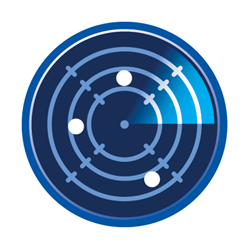 We look forward to working with SWC and their customers. Every day, more and more organizations turn to CimTrak to enhance their IT security and compliance posture. - Robert Johnson
Merrillville, IN (PRWEB) May 13, 2014
Cimcor is pleased to announce a partnership with SWC Technology Partners. This is Cimcor's newest U.S. partner that will offer CimTrak, the innovative IT security, integrity and compliance technology developed by Cimcor. Built around leading-edge file integrity monitoring (FIM) technology, CimTrak provides deep situational awareness into changes occurring in an organization's IT infrastructure and is deployed heavily to meet payment card industry digital security standards (PCI-DSS).
Mike Gedville, partner manager at SWC Technology Partners, stated, "We are pleased to partner with Cimcor to add the CimTrak solution to our offerings. This is another great tool that can help our customers be more secure and help ensure compliance with regulations such as PCI-DSS." Robert Johnson, president and CEO of Cimcor, commented, "We look forward to working with SWC and their customers. Every day, more and more organizations turn to CimTrak to enhance their IT security and compliance posture. Our phenomenal rate of growth would simply not be possible without great partners such as SWC."
About SWC Technology Partners
SWC Technology Partners is an award-winning provider of IT solutions to midsize organizations. For more than 30 years, SWC has excelled at delivering technology solutions that optimize productivity, strengthen customer relationships, enhance data sharing and drive profitability.
SWC specializes in the technology solutions that match the needs of midmarket organizations including managed services; infrastructure solutions such as Unified Communications, Microsoft System Center, virtualization and network security; software solutions including Microsoft SharePoint, business intelligence, CRM and custom development; and digital marketing services including website design, Search Engine Optimization, social media and videography.
Headquartered in Oak Brook, Illinois, SWC has been honored to receive numerous awards including being recognized by Crain's Chicago Business as one of the Best Places to Work in 2012 and 2013, one of Chicago's 101 Best and Brightest Companies to Work for in 2009, 2010, 2011, 2012 and 2013 and making the Inc. 500|5000 list of the fastest growing private companies in the U.S in 2012 and 2013.
To learn more, please visit http://www.swc.com.
About CimTrak
CimTrak is an advanced monitoring tool for servers, network devices, databases, critical workstations and more. It helps companies and government agencies keep their IT infrastructure secure, maintain compliance, ensure continuous system uptime, and take control of changes in their IT environments. This innovative software carries a number of certifications to maintain exceptionally high standards of security for these systems.
CimTrak is certified to Common Criteria EAL Level 4 +, Federal Information Processing Standard (FIPS) 140-2 Level 2 compliant, it is on the Army Approved Products List and the Defense Information Systems Agency (DISA) Unified Capabilities Approved Products
List (UC-APL). For more information or a free evaluation, visit: http://www.FileIntegrityMonitoring.com.
About Cimcor, Inc.
Founded in 1997, Cimcor is an industry leader in developing innovative security, integrity and compliance software solutions. The firm is on the front lines of global corporate, government and military initiatives to protect critical IT infrastructure and has consistently brought IT integrity innovations to market.
Cimcor's flagship software product, CimTrak, helps organizations to monitor and protect a wide range of physical, network and virtual IT assets in real-time. Built around leading-edge file integrity monitoring capabilities, CimTrak gives organizations deep situational awareness including: who is making changes, what is being changed, when changes are occurring, and how changes are being made. This, coupled with the ability to take instant action upon detection of change, gives organizations assurance that their IT assets are always in a secure and compliant state.