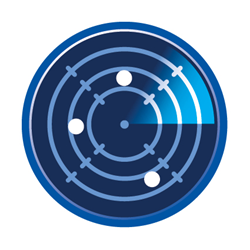 We listen carefully to the needs of our customers and had their feedback in mind as we thoughtfully planned and launched our completely revamped site. - Robert Johnson
Merrillville, IN (PRWEB) December 04, 2014
Cimcor, Inc. yesterday launched an all new, redesigned website for CimTrak, their cutting edge IT security and compliance tool. The new look incorporates a top-to-bottom branded design. It also features a responsive design, making it more user-friendly on mobile devices. The site aims to provide a more robust center of information for current and potential customers.
Regarding the new site, Robert Johnson III, president and CEO of Cimcor noted, "We are very pleased to introduce our new site which achieves the goal of being able to offer our valued customers access to product information, IT security news, and our outstanding product support from any system or device. We listen carefully to the needs of our customers and had their feedback in mind as we thoughtfully planned and launched our completely revamped site. It provides us with the means to effectively engage with our customer base and positions us to offer even more enhancements to our customer experience in the near future."
Furthermore, multiple improvements have been made to increase users experience:

New graphical elements to enhance product understanding
Simplified access to product material
Improved navigation infrastructure
This iteration of the site lays the groundwork for further enhancement including a customer portal that will allow Cimcor customers to seamlessly manage and support their CimTrak installations. Visit the new, dynamic website to learn how CimTrak can meet your IT security and file integrity monitoring needs by going to http://www.CimTrak.com
About CimTrak
CimTrak is an advanced monitoring tool for servers, network devices, databases, critical workstations and more. It helps companies and government agencies keep their IT infrastructure secure, maintain compliance, ensure continuous system uptime, and take control of changes in their IT environments. This innovative software carries a number of certifications to maintain exceptionally high standards of security for these systems. CimTrak is certified to Common Criteria EAL Level 4 +, Federal Information Processing Standard (FIPS) 140-2 Level 2 compliant, it is on the Army Approved Products List and the Defense Information Systems Agency (DISA) Unified Capabilities Approved Products List (UC-APL).
About Cimcor, Inc.
Founded in 1997, Cimcor is an industry leader in developing innovative security, integrity and compliance software solutions. The firm is on the front lines of global corporate, government and military initiatives to protect critical IT infrastructure and has consistently brought IT integrity innovations to market. Cimcor's flagship software product, CimTrak, helps organizations to monitor and protect a wide range of physical, network and virtual IT assets in real-time. Built around leading-edge file integrity monitoring capabilities, CimTrak gives organizations deep situational awareness including: who is making changes, what is being changed, when changes are occurring, and how changes are being made. This, coupled with the ability to take instant action upon detection of change, gives organizations assurance that their IT assets are always in a secure and compliant state. Visit http://www.cimcor.com to learn more.