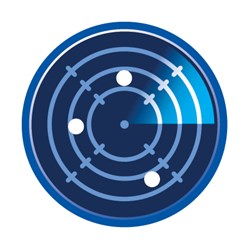 We are pleased to offer Cimcor's CimTrak software as part of our solution offerings. Our customers will benefit from CimTrak through better security for their IT environment and through continuous compliance for regulations such as PCI-DSS. - D. Newell
Merrillville, IN (PRWEB) January 29, 2014
Cimcor today announced its partnership with Security Associates Corporation, a firm specializing in IT security and compliance. This is Cimcor's newest reseller in the United States market that will offer the file integrity monitoring (FIM) software CimTrak, the innovative IT security, integrity and compliance technology developed by Cimcor.
Security Associates Corporation's president Darren Newell said of the new partnership, "We are pleased to offer Cimcor's CimTrak software as part of our solution offerings. Our customers will benefit from CimTrak through better security for their IT environment and through continuous compliance for regulations such as PCI-DSS."
Robert Johnson, president and CEO of Cimcor commented, "Partnering with organizations such as Security Associates greatly expands our ability to connect with customers in the IT security and compliance space. We look forward to working with them and their customers by offering one of the best IT security and compliance tools available on the market today. The extremely fast growth of our CimTrak software has been aided by strategic partnerships such as the one we have formed with Security Associates."
About Security Associates Corporation
Security Associates Corporation is a leading provider of compliance and software solutions. Its product solutions and affiliates provide multi-standard domain expertise in compliance and risk mitigation to Fortune 500 companies.
The company offers the most comprehensive suite of solutions on the market focusing on continuous enterprise compliance, identity management, eDiscovery and continuous automated remediation management available. Security Associates Corporation uses adaptive assessment solutions to build a baseline specifically for each organization they work with according to the business functions. After a baseline is established and accountable stakeholders are identified, the information collection and reporting phase is automated to save significant time, money and effort.
For more information, visit: http://www.SecurityAC.com.
About CimTrak
CimTrak is an advanced monitoring tool for servers, network devices, databases, critical workstations and more. It helps companies and government agencies keep their IT infrastructure secure, maintain compliance, ensure continuous system uptime, and take control of changes in their IT environments. This innovative software carries a number of certifications to maintain exceptionally high standards of security for these systems.
CimTrak is certified to Common Criteria EAL Level 4 +, Federal Information Processing Standard (FIPS) 140-2 Level 2 compliant, it is on the Army Approved Products List and the Defense Information Systems Agency (DISA) Unified Capabilities Approved Products List (UC-APL).
For more information or a free evaluation, visit http://www.FileIntegrityMonitoring.com.
About Cimcor, Inc.
Founded in 1997, Cimcor is an industry leader in developing innovative security, integrity and compliance software solutions. The firm is on the front lines of global corporate, government and military initiatives to protect critical IT infrastructure and has consistently brought IT integrity innovations to market.
Cimcor's flagship software product, CimTrak, helps organizations to monitor and protect a wide range of physical, network and virtual IT assets in real-time. Built around leading-edge file integrity monitoring capabilities, CimTrak gives organizations deep situational awareness including: who is making changes, what is being changed, when changes are occurring, and how changes are being made. This, coupled with the ability to take instant action upon detection of change, gives organizations assurance that their IT assets are always in a secure and compliant state.