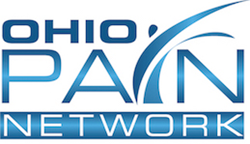 The back pain doctors in the Ohio Pain Network offer exceptional nonoperative pain relief options!
Columbus, Ohio (PRWEB) February 15, 2016
The top Ohio pain management clinics in the Ohio Pain Network are now offering over ten effective back pain treatments. New options include radiofrequency ablation along with a new type of epidural steroid injection. Call (877) 387-3846 for more information and scheduling with pain management Columbus and Cincinnati trusts.
With back pain affecting over ninety percent of individuals at some point, it's somewhat of an epidemic. In order to avoid the need for potentially risky surgery, the talented providers in the Ohio Pain Network offer state-of-the-art treatment options.
Radiofrequency ablation has been an amazing addition to the regimen, often providing over a year of consistent relief. It's an outpatient procedure, and during it the Ohio pain doctors apply thermal energy to the tiny sensory nerve endings around the painful joints. These nerve endings do not have a motor function, so deadening them does not affect one's ability to move at all.
The newest type of epidural injection being offered is called a transforaminal steroid injection. This places cortisone very close to a pinched nerve causing back and leg pain, with the nonoperative pain relief being exceptional.
Along with the new treatment options, the pain physicians offer trigger point injections, facet injections, medial branch blocks and several types of oral and topical medications. As a last resort, spinal cord stimulator implants are offered as well.
Most insurance is accepted by the pain management doctors in Columbus and Cincinnati, with appointments being readily available. Call (877) 387-3846 for top treatment today.