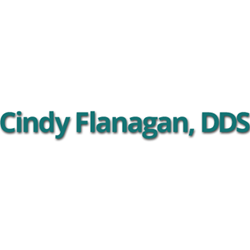 Houston, TX (PRWEB) November 05, 2013
For five years, Cindy Flanagan, DDS and her team have been helping Operation Gratitude in their mission to provide our active duty servicemen and women with creature comforts from home. The care packages that Operation Gratitude gives to troops is their way of showing how much everyone back home appreciates their selfless service.
This year, the office of Dr. Cindy Flanagan is holding a special fundraising event aimed at helping people in the Houston area put their excess Halloween candy to good use. Instead of overindulging in cavity-inducing sugary sweets, kids and adults can donate candy items to be included in Operation Gratitude care packages.
Kids that give will receive $5 and a dental health kit. Anyone that donates a pound of candy will receive a ticket to register for door prize drawings that include gift cards to iTunes, Sonic and the Cheesecake Factory. People making bulk donations will receive one registration per pound of candy.
How to Help Operation Gratitude
All adults and kids are eligible to participate in the fundraising event, regardless of whether they are a current patient of Dr. Cindy Flanagan. Items should be dropped off at their Clear Lake Dental office during the hours designated for donations.
Drop Off Location:
Office of Cindy Flanagan, DDS
2625 Bay Area Blvd #580
Houston, TX 77058
Drop Off Dates and Times:

November 4, 9 AM – 4 PM
November 5, 8 AM – 4 PM
November 6, 9 AM – 5 PM
November 7, 8 AM – 5 PM
Those that would like to help but don't have candy to donate can still participate by donating goods such as coffee and toiletries. Dr. Cindy Flanagan's office is also accepting cash donations, which they will forward to Operation Gratitude in the name of the donor.
To learn more about the Operation Gratitude fundraising and donation event, please visit: http://flanagansmiles.com/houston-news-and-events/operation-gratitude-operation-winning/.