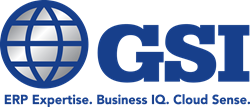 Our success is driven by our mutually beneficial, long-term, strategic relationships with our clients
ATLANTA (PRWEB) May 22, 2019
GSI, Inc. is pleased to announce that it has been selected to CIOReview Magazine's list of the 20 Most Promising NetSuite Solution Providers - 2019. As part of its evaluation process, CIOReview analyzed hundreds of NetSuite solution providers to determine the 20 best companies that are at the forefront of the NetSuite solutions arena.
The review panel consisted of industry CEOs, CIOs, and analysts including CIOReview's editorial board. Each provider's ability to fulfill business goals and requirements was evaluated in order to determine who had the right expertise to address the varied and complex needs of industries that run NetSuite.
"The entire GSI Family is honored to be recognized by CIOReview Magazine as a top NetSuite Solution Provider for 2019," said Kevin R. Herrig, President and CEO at GSI, Inc. "This recognition is confirmation that our people, the people who go above and beyond to deliver service excellence every day, are the best in the business."
"This milestone is a testament to our team's commitment to adapt to an ever-changing marketplace. Our success is driven by our mutually beneficial, long-term, strategic relationships with our clients, " said GSI's EVP, Shawn Scanlon.
To read the entire article, please visit GSI: Shaping the Future if ERP Technology
About GSI, Inc.
As a recognized industry leader, GSI, Inc. specializes in providing a broad spectrum of business, functional, and technical consulting services for Oracle NetSuite, Oracle JD Edwards, Oracle Cloud, Salesforce, ServiceNow, BMC and other enterprise applications. The company also offers an extensive array of cloud/hosting options to meet the specific requirements of an organization, including: Oracle Cloud, Amazon Web Services (AWS), Microsoft Azure and JDE Cloud9. GSI's comprehensive suite of solutions include AppCare, a 24/7 managed service; GENIUS AI, an Application Intelligence Platform (AIP) for creating application health and user experience monitors; GENISYS, a solution for modeling, measuring and maximizing system performance; gShield, a comprehensive security solution; RapidApproval®, a Salesforce AppExchange solution for streamlining the approval request process; and RapidReconciler®, its inventory reconciliation software. GSI consulting services are backed by its signature 100% guarantee. Founded in 2004, the rapidly growing company is headquartered in Atlanta with locations nationwide. GSI, Inc. was named to Inc. Magazine's Inc. 5000 list of fastest growing companies for two consecutive years.