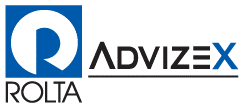 "Rolta AdvizeX is honored to be recognized by CIO Review's panel of experts and thought leaders," said Fred Traversi, Chairman, President, and CEO of Rolta AdvizeX.
Independence, Ohio (PRWEB) December 08, 2014
CIO Review (http://www.cioreview.com) has chosen Rolta AdvizeX (advizex.com) for its 20 Most Promising HP Solution Providers. The positioning is based on evaluation of Rolta AdvizeX's capabilities in advanced information technology infrastructure solutions. The annual list of companies is selected by a panel of experts and members of CIO Review's editorial board to recognize and promote technology entrepreneurship. "Rolta AdvizeX has been on our radar for some time for stirring a revolution in the HP technology space, and we are happy to showcase them this year due to their continuing excellence in delivering top-notch technology-driven solutions," said Harvi Sachar, Publisher and Founder, CIO Review. "Rolta AdvizeX's solutions continued to break new ground within the past year, benefiting its customers around the globe, and we're excited to have them featured on our top companies list."
"Rolta AdvizeX is honored to be recognized by CIO Review's panel of experts and thought leaders," said Fred Traversi, Chairman, President, and CEO of Rolta AdvizeX.
About Rolta AdvizeX:
AdvizeX, a Rolta company, is a trusted provider of information technology (IT) solutions and managed services enabling businesses to meet the demands of today's connected life. Doing business since 1975, the Rolta AdvizeX 'customers for life' model has helped some of the largest businesses in the U.S. work smarter with industry-leading products from HP, EMC, VMware, Microsoft, Oracle, and many others. The Rolta AdvizeX methodology ensures businesses get the service they need and the products they want from leading vendors. Delivering high-value, IT solutions across networking, virtualization, storage and cloud computing, businesses know they can count on Rolta AdvizeX. For more information, visit http://www.AdvizeX.com.
About Rolta:
Rolta is a leading provider of innovative IT solutions for many vertical segments, including Federal and State Governments, Defense/HLS, Utilities, Process, Power, Banking and Insurance. These enterprise level solutions are built around Rolta's intellectual property and domain expertise to offer unique business intelligence for impactful insights for effective decision making. Rolta's offering includes end-to-end solutions for geospatial applications for mapping and image processing, spatial data analysis and integration through Geospatial FusionTM. Rolta's services and solutions cover the entire life cycle for the process industry, from engineering design, to operational excellence with its OneViewTMsuite. Rolta iPerspectiveTM, is a unique platform for service-oriented architectures (SOA) and "Cloud" enablement for enterprise-level integration. Rolta is a multinational organization headquartered in India, which has executed projects in over 40 countries.
About CIO Review
CIO Review constantly endeavors to identify "The Best" in a variety of areas important to tech business. Through nominations and consultations with industry leaders, our editors choose the best in different domains. HP Solution Providers is an annual listing of 20 Most Promising HP Solution Providers in the U.S.
For Media Inquiries:
Nicole Selnau
ICE Worldwide
+1 978.707.2004
nselnau(at)iceworldwide(dot)com