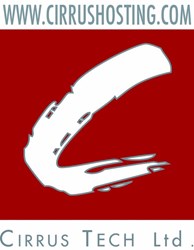 'We want to empower IT management companies to leverage that platform in a way that benefits both them and their clients.' -Ehsan Mirdamadi
Markham, ON (PRWEB) December 04, 2013
Cirrus Hosting, a leading provider of VPS hosting, cloud hosting, and dedicated server hosting, has announced the introduction of a re-imagined affiliate program that provides significant new benefits to Canadian IT management companies and other partners. Additionally, throughout December, all new Cirrus Hosting clients who pay for a year's hosting in advance will receive three months of free hosting.
Cirrus Hosting offers hosting that runs the gamut from shared hosting to enterprise cloud hosting on their innovative Elastic Cloud platform. The company is committed to building close relationships with Canadian IT management companies and strongly believes in providing substantial value to their partners. To that end, Cirrus Hosting has launched an affiliate program that offers improved payment levels for successful referrals. Cirrus Hosting partners can expect to receive payments that include $60 for shared hosting referrals, $100 for VPS, VM, and dedicated server hosting, $200 for Email, Microsoft Exchange, and Sharepoint hosting, and $200 plus a recurring 30% of sales for Cloud Hosting.
Affiliate partners can easily manage their accounts, referrals, and payments with a comprehensive control panel that allows them to keep track of all aspects of the affiliate process.
"At Cirrus Hosting, we've built a powerful hosting platform that provides unbeatable reliability, performance, and price," commented Cirrus CEO Ehsan Mirdamadi. "We want to empower IT management companies to leverage that platform in a way that benefits both them and their clients. Our new affiliate program is designed to ensure that our partners receive a fair proportion of revenue from referrals."
December is the perfect time to start laying the foundations for the next year's business development. To help new clients who are provisioning hosting for 2014, Cirrus Hosting is providing a generous 3 months of free hosting for yearly plans. If clients choose to pay for a year's hosting up front, Cirrus Hosting will add a further 3 months to the end of their contract. The promotion applies to all hosting plans, including Windows and Linux Virtual Private Servers and dedicated servers, and the Cirrus Hosting Elastic Cloud, which provides a high-availability cloud hosting platform with on-demand scalability for enterprise clients.
###
About Cirrus Hosting
Cirrus Tech Ltd. has been a leader in providing affordable, dependable VM and VPS hosting services in Canada since 1999. They have hosted and supported hundreds of thousands of websites and applications for Canadian businesses and clients around the world. As a BBB member with an A+ rating, Cirrus Tech is a top-notch Canadian web hosting company with professional support, rigorous reliability and easily upgradable VPS solutions that grow right alongside your business. Cirrus Tech's enterprise hosting platform also provides on-demand, high-availability cloud hosting for clients who need the ultimate in scalability and performance.