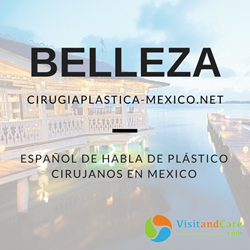 When you create platform for Spanish-speaking patients, you are elevating awareness on the access and affordability of plastic surgery options for Latinos.
Miami, FL (PRWEB) March 31, 2015
CirugiaPlastica-Mexico.net, an exclusive plastic surgery resource for Latinos offered by the VisitandCare.com company, announced today an expansion of providers in Cancun, Guadalajara, and Puerto Vallarta.
Embracing the most experienced and committed plastic surgeons in Mexico, more and more patients are traveling to obtain elegant, life-altering cosmetic enhancements. Overall, a larger number of Hispanics are seeking reputable plastic surgery clinics in Mexico due to the improved technology, greater access to inexpensive procedures and most importantly — overcoming the language barrier to work with professional cosmetic surgeons who speak Spanish.
According to the American Society of Plastic Surgeons, more than 3.2 million cosmetic plastic surgery procedures were performed on ethnic patients in 2013 — a valiant increase of 243 percent since 2000. Hispanics led all minority groups in the number of procedures performed in 2013, comprising of 11 percent of the 13.1 million cosmetic plastic surgery total.
"With very few voices for Hispanic plastic surgery patients, it is our goal to provide services, education, and leadership for disparities in the Hispanic community. When you create platform for Spanish-speaking patients, you are elevating awareness on the access and affordability of plastic surgery options for Latinos," stated Tolga Umar, CEO and Founder of VisitandCare.com.
The Next Level of Medical Care —
VisitandCare.com is in a unique position in 2015 — honorably playing a critical role during a time of change and growth that both meets the needs and improves the access to plastic surgery services of Spanish-speaking individuals.
CirugiaPlastica-Mexico.net promotes plastic surgery providers in Mexico. The site, which is also available in English (PlasticSurgeryMexico.net) offers an educational platform to learn about cosmetic enhancement — and world-renowned plastic surgeons at Reveert and My Medical Vacations.
The renowned expertise of the doctors at Reveert in Guadalajara and San Javier Hospital Reveert in Puerto Vallarta provides a personalized approach that ensures all patients receive individual attention and care.
The highly skilled and dedicated group of plastic and cosmetic surgeons offered by My Medical Vacations in Cancun greatly contributes to the remarkable success of plastic surgery in Mexico. The medical provider is dedicated to helping patients undergo a safe plastic surgery excursion in Cancun.
Innovative Plastic Surgery in Mexico —
From state-of-the-art facilities in Mexico to the affordable plastic surgery costs, CirugiaPlastica-Mexico.net has seen an overall increase in visitors. Cultivating a personal relationship with patients and staying committed to their comfort and satisfaction is the primary goal. What does the site offer?

Expert, Spanish-Speaking Plastic Surgeons
Incredible Cost Savings on Exclusive Procedures
Accredited Hospitals and Clinics
Distinctive and Adventurous Locales in Mexico
Interaction With Top Cosmetic Surgeons
About VisitandCare.com
VisitandCare.com was created to give individuals worldwide valued direction locating a doctor, obtain free medical treatment quotes, and uncover affordable medical treatments at destinations of their choice. Improving Patients Lives |The company provides access to exclusive doctors and hospitals who specialize in infertility, plastic surgery, cosmetic dentistry, laser eye surgery, orthopedic surgery, hair transplantation, weight loss surgery, heart surgery and cancer care. Patients are matched with devoted multilingual patient facilitators and provided tangible connections to doctors worldwide. Promoting Your Healthcare Brand | For the ultimate connection between the healthcare industry and patients worldwide, the company delivers an unrivaled commitment to create sustained value for medical partners. Contact VisitandCare.com to see if you are eligible to become a partner of the exclusive network.
About CirugiaPlastica-Mexico.net
CirugiaPlastica-Mexico.net | Someterse a una cirugía plástica puede ser una decisión sumamente delicada. No obstante, en México tendrá bajo su disposición a los mejores cirujanos plásticos destacados por su habilidad y dedicación — que están especializados en una amplia gama de procedimientos destinados a crear la mejora estética que usted desea.