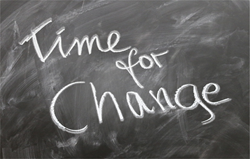 Our blended learning approach gives students live access to instructors for knowledge transfer during a shorter time away from the office
Henderson, NV (PRWEB) May 05, 2015
Compass Business Solutions, a leading specialized learning partner for Cisco, has launched a Training-as-a-Service Program that includes mentoring and a blended learning approach that assists individuals and companies with time management.
It can take three to five years to fully train a technical professional and make him or her wholly productive. The time out of the office for training can have a huge impact on companies and can put certifications out of reach for independent contractors.
"The most effective technical training happens when technical professionals get out of the office and dedicate their focus on learning, however fewer and fewer professionals are able to take the time to complete training in traditional 1-week classes," stated Jules Trono, President and CEO of Compass Business Solutions. "On-demand classes leave a gaping hole in training effectiveness because students don't have live access to teachers with experience. Our blended learning approach gives students live access to instructors for knowledge transfer during a shorter time away from the office, Internet access to self-paced labs, and access to a mentor for a year. It's the best option for making these essential certifications available to the changing workforce." Compass is the largest learning provider focused on unified collaboration and telepresence training globally, and provides training for many other specializations.
"Training has to be effective while still being accessible. The Training-as-a-Service Program removes the travel burden from students and their companies through live virtual delivery of instruction and on-demand lab access, and eases the time commitment through a blended learning approach. The subscription model also helps make training accessible to the growing population of contingent workers, which is as high as 40% in some companies," said Diane Hicks, Global Accounts Manager for Compass.
Companies or students interested in learning more about Compass' training programs in the US and globally can visit http://www.compassprogram.com, and can contact Lisa Santiago at +1 (760) 688-4045 or +1 (877) 234-0635 for more information.
About Compass Business Solutions
Compass, the largest global provider of visual communications and videoconferencing product line training, provides a one-stop resource for sales, technical and end-user training.
Compass Business Solutions is a learning company focused on helping people use and support video, unified communication and other technologies to improve their business. Training sessions follow a best practices approach to optimize all aspects of technology usage and support. Compass was founded in 2008 by communication industry professionals who have been working with telecommunication and video technologies since 1989 and who helped launch Tandberg University in the USA in 2006, then becoming Cisco's first authorized TelePresence Specialist Learning Partner in the US.
Compass is a certified WBE/WOSB.