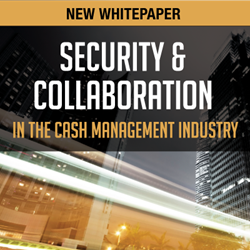 The whitepaper presents an overview of recommended risk management tactics specific to this unique industry.
Purcellville, VA (PRWEB) April 10, 2014
Lowers Risk Group (LRG), a leading enterprise risk management firm, has published a whitepaper titled, Security & Collaboration in the Cash Management Industry. The whitepaper pulls together information derived from LRG's experience as a consultant to cash management industry businesses, and its involvement as a founding member of the Secure Cash & Transport Association.
The resource summarizes how the cash management industry has evolved to provide third-party cash management services to geographically dispersed branch banks and ATM machines, helping to ensure the availability of cash to make markets liquid. In this process, non-bank businesses have taken on more of the security and control responsibilities of traditional banks, increasing their vulnerabilities to loss in a variety of ways.
Developed for risk managers and operators in the cash-in-transit and cash services industry, the whitepaper presents an overview of recommended risk management tactics specific to this unique industry. In part, these tactics involve the collaboration of supporting organizations such as insurance and external audit firms.
Contents include components and functions of the cash-in-transit (CIT) system; carriers of risk; key vulnerabilities in the system; best practice risk mitigation strategies; and how to increase accountability.
Mark Lowers, president of Lowers Risk Group, remarks, "The cash management industry has become an indispensable partner in managing the flow of over a trillion dollars of cash through the economy. As the cash management industry's role has expanded, it has had to adopt a wider range of risk management techniques and capabilities. This dynamic system will continue to evolve, and constant vigilance will be required."
To download a free copy of the whitepaper, visit http://www.lowersriskgroup.com/lp/cit-whitepaper.
About Lowers Risk Group
Lowers Risk Group serves nearly 1,000 leading organizations worldwide with widely-recognized human capital and enterprise risk management expertise. Clients have direct access to experienced consultants and industry leaders specializing in high-risk, highly-regulated industries. The company has an international presence in North America, Europe, and South and Central America. Lowers Risk Group promises a strategic, focused approach to risk assessment, compliance, and mitigation to help drive organizations forward with confidence. Learn more about Lowers Risk Group at http://www.lowersriskgroup.com/.