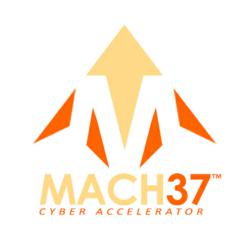 Herndon, VA (PRWEB) July 08, 2013
The Center for Innovative Technology (CIT) announced today the appointment of Rick Gordon as Managing Partner for the MACH37™ Cybersecurity Accelerator, where he will coordinate the efforts of the accelerator's partner team.
In making the announcement, CIT President and CEO Pete Jobse said, "We are fortunate to welcome Rick Gordon to our MACH37™ team. His wealth of experience in the field of cybersecurity will be valuable as we look forward to the first cohort session of the accelerator."
In his role as Managing Partner, Gordon will report to Jobse. He will be responsible for company selection, investment decisions, and coordination of the company mentoring process, among other tasks.
Prior to his appointment as MACH37™ Managing Partner, Gordon served as Vice President of Product Management at KEYW Corporation in Hanover, Maryland. There he led product management strategy for the startup division of a systems integrator that targeted growth in the commercial cybersecurity products market. He has also held numerous high-ranking positions in the cybersecurity field, including COO of Baltimore's Lookingglass Cyber Solutions; and Managing Director of the Civitas Group in Washington, D.C., where he led the firm's cybersecurity advisory practice. Rick also served as CEO of Tovaris and on the board of directors of Invincea, both Virginia-based cyber security companies.
Gordon said, "I'm excited to join the MACH37™ team and work with others who are passionate about entrepreneurship and cybersecurity. The accelerator is well-positioned to enhance Virginia's innovation economy and to make a meaningful impact addressing the global cybersecurity problem."
Gordon previously served as a Nuclear Submarine Officer and as an investment banker in Bear Stearns technology investment banking group. He graduated with merit from the US Naval Academy and received his MBA from the University of Virginia's Darden School of Business.
About MACH37™
MACH37™ is a cybersecurity accelerator focused on creating companies that will deliver the next generation of cybersecurity solutions. MACH37™ was conceived and developed by the Center for Innovative Technology and is supported by a community of hundreds of cybersecurity leaders who contribute to company development. MACH37™ is a market centric accelerator focusing singularly on cyber technology products and the markets they serve. To learn more, please visit http://www.mach37.com
About the Center for Innovative Technology
Since 1985, CIT, a nonprofit corporation, has been Virginia's primary driver of innovation and entrepreneurship. CIT accelerates the next generation of technology and technology companies through commercialization, capital formation, market development and revenue generation services. To facilitate national innovation leadership and accelerate the rate of technology adoption, CIT creates partnerships between innovative technology start-up companies and advanced technology consumers. CIT's CAGE Code is 1UP71. To learn more, please visit http://www.cit.org.
###