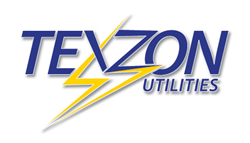 We are excited to offer this seamless, simple way for Cities to participate in a demand response program and reap the financial and environmental benefits,' said Steve Wilson, Texzon CEO.
(PRWEB) June 30, 2014
Texzon Utilities (TEXZON), a national energy management and procurement firm, has added "SmartADR™," a proprietary ADR Program to its suite of services for Cities. The SmartADR Controller responds to utility-sponsored events and generates significant financial incentives through automated curtailment.
Would your driving habits change if gasoline prices hit $210 a gallon? This occurs regularly in the electricity market during "rush hour." In some markets, prices can spike as high as 60 times the average price.
The SmartADR™ controller watches out for high prices, allowing you to avert these spikes, outsmart the market, and create huge savings and new revenue streams.
The SmartADR™ system is a proprietary, customizable solution that marries demand response and price control programs to the user's needs. The smart controller interfaces with assets and keeps a watchful eye on market opportunities for demand response. Our system covers each step in the demand response process, including:

Load control and market awareness;
Event notification;
Real-time load reduction and automatic load restoration;
Reporting of load reduction and monetary benefits associated with participating.
SmartADR™ allows for unique strategies that combine traditional demand response with price response. If electricity prices are high, a building operator may want to reduce his consumption slightly to save money (cost avoidance). During this load reduction period, a grid operator may call for additional demand response resources through a traditional DR program. Our system allows you to further reduce consumption without any additional activity required. By responding to both prices and utility-sponsored DR signals, the facility is effectively "double dipping" into incremental ADR revenue.
SmartADR™ provides seasonal, weekly, and daily scheduling controls, allowing facilities to block out days of the week or hours of the day that are unavailable for DR participation. Various prices and programs can be associated with different assets with a facility or across a group of facilities.
"We are excited to offer this seamless, simple way for Cities to participate in a demand response program and reap the financial and environmental benefits," said Steve Wilson, Texzon CEO."
Good candidates for demand response are buildings with a monthly peak demand above 200 kilowatts, regardless of the facility type.
In addition to SmartADR™, Texzon has several customizable services that would be components of a full-service energy management program for cities:

Texzon Metrics™: A state-of-the-art energy management tool that collects and consolidates power data. Allows cites to analyze cost and savings opportunities. Read More.
SmartXtend™: Allows cities to lock in long term rates in the face of future increases in the market based on market data projections and the changes being forced by new EPA regulations. Read More.
On-Site Power Generation: Texzon teams with Robust Energy to offer end-to-end Combined Heat and Power Solutions (CHP) to cities and other institutions. Read More.
About Texzon:
TEXZON is a national energy management and procurement firm helping companies implement strategies to control and reduce energy costs. In 2002, TEXZON started brokering electricity and gas in the deregulated markets. TEXZON was recognized in "Entrepreneur Magazine" as one of the "Hot 100" Fastest Growing Businesses in America. "Inc. Magazine" also listed TEXZON as a top 20 energy company in "The Inc. 500." TEXZON currently operates in Texas, Ohio, Pennsylvania and Illinois. TEXZON is also a developer of green energy storage technology and Combined Heat & Power (CHP) projects in U.S. markets.
For more information email us at info(at)texzon(dot)net.
Contact:
Steve Wilson, CEO
Texzon Utilities
info(at)texzon(dot)net