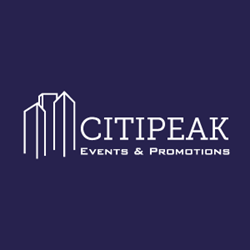 People are not born as leaders. Instead, leadership is a learned behaviour
London, UK (PRWEB) February 03, 2016
People are not born as leaders. Instead, leadership is a learned behaviour and one that over time can become unconscious and automatic. Top leaders are able to make the best decisions under immense pressure because they have an accumulation of experiences backing up their decision making process. The most successful leaders are able to make decisions on instinct and can become immune to the pressures associated with making the right choices.
About Citipeak Events: http://www.citipeakevents.co.uk/company-info/
On Wednesday 27th January, Citipeak Events hosted a workshop to offer their advice on how to become a better leader. The workshop was in response to an article on forbes.com (The Most Successful Leaders Do 15 Things Automatically, Every Day). Citipeak Events hope these tips will help people to learn the behaviours associated with instinctive leadership and great decision making. It can also be beneficial for entrepreneurs wanting to increase their confidence when leading a team.
The firm outline the top 3 tips taken from the workshop as:
1. Communicate expectations
Citipeak Events have experienced that in order to become a successful leader, one must be an excellent communicator. Through excellent communication skills, a leader is able to set expectations and can ensure a that team will stay on track and focused towards meeting those expectations that have been set.
2. Lead by example
Citipeak Events state that a successful leader will practice what they preach. Those following will be watching a leader's every move, so it is essential that the actions they observe are the right ones.
3. Create an environment that allows other to speak up
Citipeak Events appreciate that a successful leader will deflect attention away from themselves and are experts in making others feel confident to share their own opinions.
Citipeak Events are experts in sales and event marketing. Located east London, the firm have a team of dedicated sales professionals that represents the firm's national clients. The firm boast the quality of their top leaders as some of the best in the sales and marketing industry. As leaders in the events sales industry, Citipeak Events achieve guaranteed results for their clients through in-person pop-up event sales.