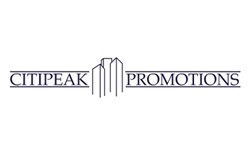 If a company is using multiple marketing channels, they will get more customers and increase brand exposure
(PRWEB) February 19, 2014
A commissioned study conducted by Forrester Consulting on behalf of ExactTarget revealed the numerous benefits of planning and executing effective cross-channel marketing campaigns. The study, titled 'Marketers: Cross-Channel Marketing; Execution Challenges Hinder Success' was published by Print in The Mix, the Rochester Institute of Technology's Cross-Media Innovation Centre Industry Portal in October 2012. The survey featured nearly 8 out of 10 respondents, or 78 percent, who agreed with the statement that cross-channel marketing was important or very important to the success of their business.
About Citipeak Promotions Ltd: http://www.citipeakpromotions.co.uk/company-info/
Cross-channel marketing is the practice of using multiple marketing channels to reach customers. In addition to allowing businesses to reach customers through different mediums, cross-channel marketing also makes it easy for customers to complete desired transactions with a company on whatever medium they are most comfortable with; it lets the user decide, giving customers a choice. Plus, using an assortment of marketing channels means that potential customers could be anywhere; as the number of potential marketing channels grows even further, designing multi-channel marketing campaigns will continue to be integral for reigning in top-tier customers.
Outsourcing to specialised sales and marketing firms is one cross-channel marketing approach that UK businesses are taking. Citipeak Promotions Ltd is one of the UK's leading event marketing firms based in London. The firm role out strategically designed marketing campaigns on behalf of their clients. As more UK businesses are looking to cross-channel their marketing, Citipeak Promotions Ltd are receiving an influx of interest regarding the services that they can offer.
'If a company is using multiple marketing channels, they will get more customers and increase brand exposure,' states a spokesperson for Citipeak Promotions Ltd. 'Cross-channel marketing also gives people a choice regarding how they will interact with a business; resulting in customers using the medium they feel most comfortable with, increasing a business's chances of seeing completed sales,' added a second spokesperson for Citipeak Promotions Ltd.
Citipeak Promotions Ltd have seen increasing numbers of UK businesses cross-channel their marketing strategy using events marketing as an effective form of brand exposure and an efficient way to increase customer base. There are numerous benefits that Citipeak Promotions Ltd bring to their clients; some of which include, sending a clear and educational message directly to consumers, providing clients with measurable campaigns and providing a low cost, high profit approach to marketing.
Citipeak Promotions Ltd is an event marketing firm based in Angel, London. Founded in early 2010, the firm represents reputable clients at promotional events, educating potential and existing customers about their client's products and services. Due to the firm's proactive approach to marketing, Citipeak Promotions Ltd is able to provide clients with measurable results and guarantee a return on investment.