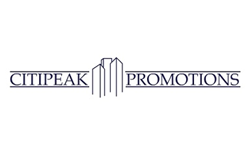 England, UK (PRWEB) April 09, 2014
A recent report by smallbusiness.co.uk revealed that almost two-thirds (63%) of small and medium sized businesses believe that the domestic marketing represents the greatest growth potential for their business. In spite of the UK Governments work to encourage domestic businesses to export in an effort to rebalance the economy, many seem hesitant to look further afield to achieve future expansion.
Citipeak Promotions is an event marketing firm based in London. The firm has also expanded market research to other UK cities including Birmingham, Newcastle and Cardiff with future growth plans in place to cover other parts of the UK.
Successful business and business owners are always looking for new opportunities and fresh markets in which to expand their products and services. Since Europe is comprised of so many counties with a large consumer base, the continent is both lucrative and appealing. Citipeak Promotions are concentrating their expansion on the UK and in the future Europe.
One of the main reasons Citipeak Promotions chose to remain in the domestic market is the power of local market knowledge. Local customer knowledge is an integral part of Citipeak Promotions marketing campaigns. Citipeak Promotions use their local knowledge to provide a tailored service for both clients and their customers. By generating leads within the market they are based in the firm can positively represent their client's brands while still providing many of the traditional outsourcing benefits such as being cost effective and being specialists in the key area.
A primary benefit of business expansion is the ability to attract and retain new customers within a much wider scale. Citipeak Promotions recognise that as they expand into new markets, the firm is able to bring in previously untapped customer markets for their clients. Reaching out to these new customers with expansion is one thing, but capturing them for a long-term relationship is the main focus. Citipeak Promotions achieve this through their specially tailored event marketing campaigns that build relationships with customers from the first point of contact. Growing a large and loyal customer base for clients will in turn aid the expansion of Citipeak Promotions.
Citipeak Promotions is a striving and competitive events marketing firm. Since the establishment of Citipeak Promotions, the company is now one of the leading events marketing firms in the UK with a vision to become the largest and most effective event sales and marketing firm in the UK. The rise in demand for outsource marketing firms has allowed for the expansion of the firm out of London to other major UK cities and as the firm look to the future, the expansion is set to continue.