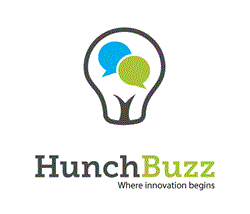 The organisation retains ownership of the data and keeps control of their intellectual property unlike with most social media.
New Zealand (PRWEB) September 17, 2013
Citizensourcing software, which puts organisations in touch with people but with more control than social media, is being released by leading social innovation platform HunchBuzz.
Citizensourcing is a new wave in engagement tools available to central government, local bodies, policy makers and political parties.
Focused on creating dialogue with citizens, HunchBuzz allows organisations to communicate with decision makers through rewarding participation and improving two-way engagement.
Organisations can create a challenge or campaign that relates to key issues, and then access meaningful insights through engaging in conversations with their citizens, says HunchBuzz managing director Steven Morey.
An organisation can use HunchBuzz to publicise an issue and receive immediate feedback on it via whichever digital channels they choose. HunchBuzz provides the medium for the public to openly provide feedback and rate what matters to them. The organisation can analyse the results using HutchBuzz or export the data into their own analytical tools.
"The advantage of HunchBuzz is that the organisation retains ownership of the data and keeps control of their intellectual property unlike with most social media," says Morey.
HunchBuzz also provides an option for incentivising people to take part in engagements.
Citizensourcing provides speed and ease of access for decision makers about key issues that really matter to the people their decisions affect the most, Morey says.
"The internally based top down approach for developing policy is changing dramatically. Now governing bodies can tap into the beat of the community, ask questions and get insights back immediately," Morey says.
"Policy makers have always suffered from the few who voice their opinion the most, resulting in a unbalanced view of what citizens actually think."
During the campaign, staff can review ideas on more than just a vote; they can look at areas of risk, fiscal potential, likelihood to implement and many more.
Morey says, "It's an exciting time for us, we are entering into partnerships with central and local government agencies who are starting to understand the value of citizensourcing."
HunchBuzz was created with a focus on internal staff ideation, but has proven to be an amazing tool for external crowdsourcing such as citizensourcing with many agencies looking to access insights from their citizens faster and smarter.
About: HunchBuzz develops Innovation & idea management software tools for online suggestion box campaigns. HunchBuzz is used by governments, enterprises and many start-up companies for secure private & public ideation.
For more information about HunchBuzz, Citizensourcing idea and innovation software, visit hunchbuzz.com or contact +64 (0)27 589 89 88 or support(at)hunchbuzz(dot)com.