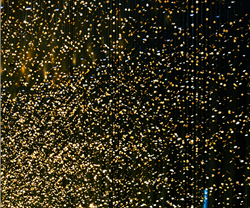 (PRWEB UK) 10 March 2014
At "La Triennale di Milano" exhibition hall, CITIZEN will presents "LIGHT is TIME", an inspiring art installation made from 80,000 "ground planes", the structural device that supports all of a watch's components. The visionary concept was developed by Tsuyoshi Tane of DGT, a renowned Paris-based architects studio, together with CITIZEN's in-house Design Team.
Among other highlights, a pocket watch from the 1920s and the latest model will also be on exhibit. Combined with a selection of the best watches and the art installation, the entire exhibit will allow visitors to better understand the Citizen Design allure and the unique watchmaking craftsmanship that fosters excellence and creativity.
DGT was selected by Icon Magazine among the "20 essential young architects" in 2008 and won the Red Dot Award in 2013.