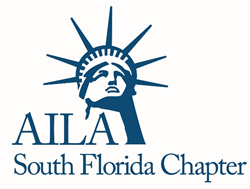 Miami, FL (PRWEB) September 14, 2015
The South Florida Chapter of the American Immigration Lawyers Association (AILA) today announced that it will hold a pro-bono Citizenship Day Workshop in Miami on September 19 to assist local residents with their naturalization applications and provide information on the citizenship process. The volunteer event is being held in partnership with the Haitian Lawyers Association, the Unitarian Universalist Congregation of Miami and the NALEO Educational Fund.
WHAT: Assistance completing naturalization applications (Form N-400) from trained volunteers, including application reviews from licensed immigration attorneys, as well as the opportunity to learn more about the citizenship process.
WHEN: Saturday, September 19, 2015, 9:00 a.m. – 12:00 p.m.
WHERE: Unitarian Universalist Congregation of Miami, 7701 SW 76th Ave., Miami, FL 33143
WHO: Licensed immigration attorneys and trained volunteers will assist eligible, lawful permanent residents who meet the following criteria:

Are at least 18 years old by the date of filing
Have been a lawful permanent resident for at least the last 5 years (or 3 years, if married to a U.S. citizen)
Have been present in the U.S. for 2-1/2 of the past 5 years (or 1-1/2 of the past 3, if married to a U.S. citizen), and have not been outside the U.S. for 1 year or more within the last 5 years (or the last 3 years, if married to a U.S. citizen)
Have been a resident of the state from which you are filing your application for at least three months
Can speak, read and write ordinary English
Can pass a U.S. history and government exam
Are of "good moral character." This will be difficult to establish if you have failed to pay child support, taxes, or have been convicted of certain crimes, among other things. Due to the limited nature of the event, attendees with criminal convictions will not be assisted at the workshop. (Individuals with criminal convictions who are interested in applying for citizenship can find a list of AILA South Florida immigration attorneys at http://www.ailasouthflorida.org)
Are willing to take an oath of loyalty to the U.S.
A detailed list of the necessary documents which attendees should plan to bring with them is included in the attached flyer.
For more information on the event or questions about if you qualify, please contact the NALEO Educational Fund at (888) 839-8682.
About AILA South Florida
AILA South Florida is one of the largest and most respected chapters of the national American Immigration Lawyers Association. AILA South Florida attorneys work hard to facilitate the administration of justice for immigrants in our legal system. Our membership is well-versed in all aspects of immigration law. We promote positive reforms in immigration and nationality laws, and our members elevate the standards of integrity, honor, and courtesy both in and outside of the courtroom. Learn more at http://www.ailasouthflorida.org