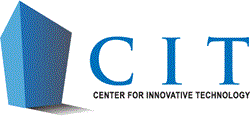 Herndon, VA (PRWEB) August 12, 2013
The Center for Innovative Technology announced today numerous regional and industry updates to the Commonwealth Research and Technology (R&T) Strategic Roadmap, a comprehensive and ongoing evaluation of the Commonwealth's research initiatives that identifies strategic technology priorities throughout Virginia, including at its universities, federal labs and other institutions.
The ten technology regions of Virginia and their technology priorities play a crucial role in the development of the Roadmap. Through input from the regional technology councils, economic developers, academia, and representatives from industry and other experts, the Roadmap uncovers areas of strength that position Virginia as a leader in research and innovation. Industry priorities and niche opportunities for Charlottesville, Fredericksburg, Hampton Roads, Northern Virginia, Region 2000, Richmond, Roanoke-Blacksburg, Shenandoah Valley, Southern Piedmont and Southwest Virginia are summarized at http://www.cit.org/initiatives/research-and-technology-strategic-roadmap/regions/ and http://www.cit.org/initiatives/research-and-technology-strategic-roadmap/regional-industry-priorities/ .
Virginia Secretary of Technology Jim Duffey said, "The Roadmap is a great example of how we are leveraging the best minds in the public and private sectors to identify Virginia's research strengths and strategic opportunities to build a foundation for an exciting future in a new innovation economy."
Ongoing dialogue with the technology community allows the Roadmap to report priorities and their evolution. Profiles of the Commonwealth's research assets include discussions of specific research projects and key faculty, as well as links to the organizations' web pages.
To date, CIT has published 14 profiles as part of the refresh, most recently adding George Mason University (Mason), James Madison University (JMU), the University of Virginia (U.Va.), Virginia State University (VSU), and Virginia Tech (VT). These profiles, along with others from the Commonwealth's universities, research institutes, federal labs, and the Virginia Economic Development Partnership (VEDP) can be accessed on the CIT website. Updates will continue to be posted over the coming months.
The R&T Roadmap was created by the Virginia Assembly in 2011 and first published in October 2011. It is a comprehensive planning tool used to identify research areas worthy of economic development and institutional focus in Virginia; industry sectors identified in the Roadmap are considered commercially promising and are expected to drive economic growth across the state. In addition, they guide and prioritize Commonwealth investments in research, such as those by the Commonwealth Research Commercialization Fund (CRCF). CRCF was appropriated $4.8 million for FY2014.
About the Center for Innovative Technology, http://www.cit.org
Since 1985, CIT, a nonprofit corporation, has been Virginia's primary driver of innovation and entrepreneurship. CIT accelerates the next generation of technology and technology companies through commercialization, capital formation, market development and revenue generation services. To facilitate national innovation leadership and accelerate the rate of technology adoption, CIT creates partnerships between innovative technology start-up companies and advanced technology consumers. CIT's CAGE Code is 1UP71. To learn more, please visit http://www.cit.org/. Follow CIT on Twitter @CITorg and add the Center for Innovative Technology on LinkedIn and Facebook.
###