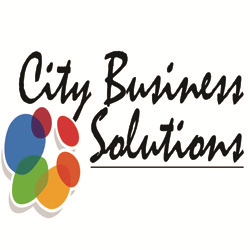 Jamie Shahin and her assistant manager will be attending the 2015 British Sales and Marketing Awards Ceremony
Chicago, IL (PRWEB) May 09, 2015
Managing Director of City Business Solutions, Jamie Shahin will be jetting off on an exciting 3-day whirlwind trip to London with her assistant manager this weekend. This Friday the firm will be networking with business partners in order to make exciting new plans for their business. This will be followed by an afternoon of sight-seeing in London.
About City Business Solutions: http://citybusinesssolutionsusa.com/about-us/
On Saturday, Jamie Shahin and her assistant manager will be attending the 2015 British Sales and Marketing Awards Ceremony, which celebrates the achievements of sales and marketing companies over the past 12 months. Sunday will be a day of leisure where the firm can explore London and relax after their hard work.
City Business Solutions are particularly excited to attend the 2015 British Sales and Marketing Awards Ceremony on Saturday. The ceremony is an annual event, celebrated every year to mark the achievements of businesses within the sales industry and recognize their leaders. This year the event will not only hand out awards but there is set to be insightful and inspiring speeches from entrepreneurs and business owners from across the globe, and on top of this there will be live entertainment from top performers. City Business Solutions believe that the event is an important time in the sales and marketing calendar and inspires business leaders to implement new skills into their business; and continue to develop and expand in the hope that they will be or will continue to be recognized for their achievements in the years to come.
When City Business Solutions returns to the US there are plans for the firm's assistant manager to open his own office in a new location and expand City Business Solutions' market reach. This is due to the high demand for their cost-effective direct marketing services. By providing their clients with a route into market, the firm are able to deliver a high ROI and increase sales for their clients' brands. By expanding into a new location the firm will be able to connect with more consumers and more target markets, which will benefit their clients' hugely.
City Business Solutions are extremely excited about their upcoming plans and believes that the awards ceremony will inspire them to expand even further in the near future.