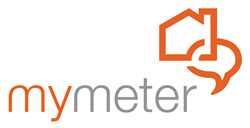 We are happy to have both a strong relationship with the Columbia team and now, a strong partnership
SAINT PAUL, Minn. (PRWEB) February 22, 2022
"We wanted to give our customers a state-of-the-art digital service option," Said Columbia Utility Information Specialist Matt Nestor, "In our evaluation, MyMeter is the best platform to deliver that."
"If it helps them conserve energy and water and be able to save on their bills, we think that is a great thing for us and for the customers, we think our customers are going to appreciate the new portal," Nestor continued.
CIS Infinity by Advanced Utility Systems is Columbia's customer information system (CIS). MyMeter is designed to integrate with any utility CIS, to deliver world-class digital customer service seamlessly on mobile and desktop devices.
"CIS Infinity offers a lot of flexibility to meet the needs of the different utility use cases. This requires the standard integration between MyMeter and CIS Infinity to be as flexible and configurable to meet the unique needs of each utility. It has been a pleasure working through this configuration with the Columbia team to have another proof point of our standard integration. We are happy to have both a strong relationship with the Columbia team and now, a strong partnership," said Keith Ahonen, Chief Operating Officer for Accelerated Innovations.
Hari Subramaniam, Executive Vice President for Advanced Utility Systems, adds: "Our partner ecosystem benefits our customers by giving them the optionality to build out a complete solution that best supports their needs. Columbia is a perfect example of this. We are pleased that Columbia can take advantage of MyMeter and CIS Infinity as complementary solutions that, together, improve customer experience, streamline business processes and manage revenue more robustly as a joint solution."
About MyMeter:
MyMeter, a fully hosted software solution, is the consumer engagement portal for 108 electric, water and gas utilities across North America offering a complete suite of self-service functions from rate analysis and comparison to outage and leak notifications and full-service bill pay. MyMeter is a product of Accelerated Innovations, LLC.
About Advanced and Harris:
Advanced is a wholly-owned subsidiary of Harris Computer Systems that provides Customer Information and Billing solutions exclusively to municipal, investor owned and cooperative utilities. Harris is a leading provider of financial management and Customer Information Systems (CIS) software solutions. Since 1976, Harris has focused on providing feature-rich and robust turnkey solutions to all levels of local government as well as public power and water markets throughout North America. Harris' focus is on creating long-term relationships with customers and ensuring that they meet the changing needs of customers over time. For further information, please visit http://advancedutility.com/, or call 1-888-355-7772.