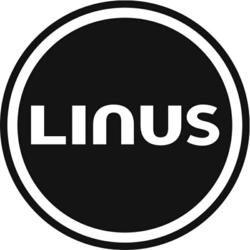 Bohemia, NY (PRWEB) July 04, 2013
On July 4, city bike designer Linus Bike commends the city of Beverly Hills for installing bike lanes as part of a one-year pilot program.
According to a June 24th, 2013 article published on BHCourier.com, the City of Beverly Hills is installing two bike routes on Burton Way and North Crescent Drive as part of a one-year pilot project. The installation will also include restriping of the roads and the placing of signs to designate the bike routes.
The pilot bike route project was approved by the Beverly Hills City Council in November 2012 in order to increase both safety and ridership. Over the course of the next year, bike routes will be "monitored for use and impacts on local traffic and safety." The city will also install custom-made bike racks that will be placed throughout the business district.
Bike sharing is a cost-effective way to increase bicycling. It also has the potential to make bicycling more mainstream. When combined with infrastructure improvements, it is a top way to grow bicycling in U.S. cities.
Jason Latty, a representative of Linus Bike, a city bike designer, commends the city of Beverly Hills for recognizing the need for designated bike lanes. "Any California city has a high population of cyclists so this was definitely a necessity for the residents of Beverly Hills. Cities all over the country are taking these same first steps in making their respective locations more bicycle-friendly. These bike lanes will be a great addition to the city of Beverly Hills, allowing its residents to feel safe while cycling."
Linus Bike is a California-based bicycle manufacturer that specializes in creating vintage style city bikes and commuter bikes. Not simply a bicycle company, Linus Bike sells a complete line of accessories for the environmentally conscious and for those who have a fondness for European style bicycles and the great tradition of European cycling.
#####