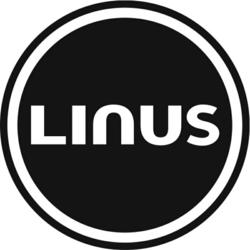 Bohemia, NY (PRWEB) July 05, 2013
On July 5, city bike designer, Linus Bike, commends the Czech Associate of Cycle Town for its continuous promotion of cycling in cities.
According to a July 2nd, 2013 Praguemonitor.com article, titled, "New association promotes cycling in cities," the new Czech Association of Cycle Towns is looking to continue to promote cycling as an "everyday means of transport and to make life in towns better in this way."
The association wants to change the legislation that, up until this point, has slowed the development of cycling. They will work in tandem with the Chamber of Deputies and the Transport Ministry.
National cycling coordinator, Jaroslav Martinek said the association "does not wish a larger volume of finances for the construction of new cycling routes but that it would focus on investment in measure like preferential road lanes for bicycles or places to park a bike."
As of right now, the main means of transport in Czech town has mostly been automobiles. However, Jaroslav Vymazal believes "if the people's way of this kind of thinking changes, a lot of cars can disappear from roads."
Jason Latty, a representative of Linus Bike, a city bike designer, commends the association for stepping up and coming together. "It is important that the existing bicycling initiatives continue to make strides and that new ones are being introduced.
"This kind of an association acts as a liaison between the people and the government that can get these kinds of initiatives in the works. The Czech are on their way to making the country universally bicycle-friendly."
Linus Bike is a California-based bicycle manufacturer that specializes in creating vintage style city bikes and commuter bikes. Not simply a bicycle company, Linus Bike sells a complete line of accessories for the environmentally conscious and for those who have a fondness for European style bicycles and the great tradition of European cycling.