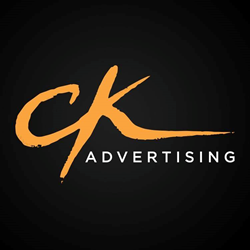 Working with clients that are customer driven is a unique challenge because we have to make decisions based not just on our bottom-line, but theirs... That's why receiving recognitions like this, while still maintaining our standards, is something that makes me feel truly proud
Cape Coral, FL (PRWEB) October 03, 2017
CK Advertising is now one of the fastest growing businesses in the Gulf Coast-area, according to the Gulf Coast 500 list published by Business Observer. The magazine recently ranked the award-winning agency at number 14 after it delivered a 121.64 percent gross revenue change from 2015 to 2016.
"Working with clients that are customer driven is a unique challenge because we have to make decisions based not just on our bottom-line, but theirs. So maintaining profitability, growing, and continuing the legacy of a loyal customer base is something that you don't see often in automotive. That's why receiving recognitions like this, while still maintaining our standards, is something that makes me feel truly proud," Tom Kerr, partner at CK Advertising.
Its trademarked slogan, the Original TraDigital Agency® best describes the agency's full suite of in-house services; which include: email, direct mail, social media, art, account services, copy, production, paid search, pre-roll, and billing.
"I remember us projecting $17 million when we were featured in last year's Gulf Coast 500, so seeing the actual outcome and how much we've exceeded even our expectations is a great feeling. I know that everyone at the agency is excited about our growth, and it's only going to get better," Paul Caldwell, partner at CK Advertising.
ABOUT THE GULF COAST 500
The Gulf Coast 500 ranks, by revenue, the largest 500 companies from nine counties from Polk to Collier.
In addition to the list, the Gulf Coast 500 also features strategies and stories of the region's largest companies, and other valuable information.
ABOUT CK ADVERTISING
CK Advertising (formerly Moore & Scarry Advertising) is the automotive retail industry's Original TraDigital Agency®. The company was launched in 2017 to unify the power and resources of Moore & Scarry Advertising, Ember Social, and DyGen Digital.
Today, CK Advertising is one of the nation's largest full-service automotive retail marketing companies. Current dealership clients represent the vast majority of vehicle manufacturers, including some of the largest publicly traded dealer groups, and numerous Automotive News Top 125 Dealer Groups.
The agency has offices in Cape Coral, Florida, and Denver, Colorado.