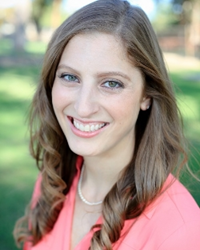 I'm excited to be involved in and serving the Claremont community
CLAREMONT, CA (PRWEB) April 28, 2016
Dr. Antoinette Brunasso, licensed clinical psychologist, has opened a new branch of her private practice in the small town of Claremont, CA. Located about a half-hour east of Los Angeles, the new Claremont Psychologist counseling & therapy office will be a companion to her already established Glendale practice.
"I'm excited to be involved in and serving the Claremont community, especially since my husband and his family have lived in and been an active part of the community for over 30 years," says Brunasso. "That made the decision of expanding to Claremont very easy for me. Claremont gives my practice the opportunity to grow and support more families in this journey of life. My hope is to add a place where those from Claremont and the surrounding cities will be able to receive compassionate support in the challenges they face individually, within their relationships, and within their families."
Dr. Brunasso opened her first practice in Glendale back in October 2015. In the six months since, she has successfully treated clients in couples and marital conflict, as well as individuals and groups suffering from personal loss and depression. Her practices provides individual, group, and marriage counseling / couples therapy services. The new Claremont therapist office will also serve, La Verne, Upland, Glendora, San Dimas, Pomona, Montclair, Rancho Cucamonga and surrounding areas.
​"The Claremont office will allow me to assist more people who are striving to create a more solid sense of self, and to help them be the person they want to be." Brunasso adds: "Much of my work is about helping others create a more solid sense of self. When one has the ability to know oneself, understand what makes him or herself reactive, and tolerate pain for growth, that person is able to cope and live through many of life's challenges."
Nestled in the Claremont's historic Village, Dr. Brunasso's practice sits among the many antique homes and offices, along with prestigious academies, that characterize the town. Residents often joke of Claremont being the "city of trees and Ph.Ds." Harvey Mudd and Claremont-McKenna are just a couple of the revered institutions in the area.
Dr. Brunasso has provided individual support, couples therapy, crisis group counseling, family counseling / therapy, and loss and grief therapy for six years. She earned her doctorate from the California School of Professional Psychology in 2012. Since then, she's worked with the staff of the Ronald McDonald House, Alliant International University, and now as a regular lecturer at the University of Southern California.
Dr. Brunasso's new office is at 419 Yale Ave., Ste. 7, Claremont, CA 91711. Those closer to Los Angeles can visit her other office at 3436 N. Verdugo Rd., Ste. 102, Glendale, CA 91208. Prospective clients can schedule appointments by phone at 626-470-7792, by e-mail at antoinette(at)drbrunasso(dot)com or contact form on her website DrBrunasso.com.
DR. BRUNASO'S WEBSITE CAN BE SEEN HERE: http://www.drbrunasso.com
About Dr. Brunasso: Dr. Antoinette Brunasso is a licensed clinical psychologist (License ID: PSY27466) who specializes in grief counseling and therapy for depression. Dr. Brunasso provides individual therapy; group counseling, including marriage counseling and family counseling; and individual therapy from her offices in Glendale and Claremont, California. Dr. Brunasso earned her doctorate from the California School of Professional Psychology in 2012 and is a member of the faculty at the University of Southern California.