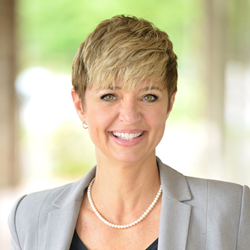 At Clareo Real Estate, we set ourselves apart from other companies by supplying our clients with an added layer of unparalleled level of personal service
MARIETTA, Ga. (PRWEB) April 06, 2022
Clareo Real Estate today announced its partnership with Side, the only real estate brokerage that exclusively partners with the best agents, teams and independent brokerages to transform them into market-leading brands. This partnership will position Clareo Real Estate as the leading real estate team in the Marietta area and allow founder Deborah Mortan to scale her business to additional areas north of Atlanta and throughout Georgia.
"At Clareo Real Estate, we set ourselves apart from other companies by supplying our clients with an added layer of unparalleled level of personal service," said Morton. "In partnering with Side, we look forward to expanding into different markets and further enhancing our offerings through a national network, additional marketing services and a robust technology platform."
A resident of metro Atlanta since 1995, Morton has an extensive understanding of the northern metro Atlanta market that positions her to deliver winning results for her clients. Passionate about aligning with her clients' goals, she creates a clear path to real estate success, streamlining the process with data-driven technology and leading a highly-trained team that sensibly serves buyers, sellers and investors. Morton has been recognized as a National Top 100 Producer by Real Trends, Georgia Top Producer by HomeLight, and has earned the designations of Seller Representative Specialist and Real Estate Negotiation Expert by the National Association of REALTORS®.
In partnering with Side, Clareo Real Estate will remain on the cutting edge of the ever-evolving real estate market while delivering premium service to its clients. Behind the scenes, Side supports Clareo Real Estate with its one-of-a-kind brokerage platform that includes proprietary transaction management technology, branding and marketing services, public relations, legal support, lead generation, vendor management and more. Additionally, Clareo Estate will join an exclusive group of Side partners, tapping into an expansive network from coast to coast.
Side is led by experienced industry professionals who handle marketing and compliance and world-class engineers who develop technology designed to improve agent productivity and enhance the client experience. The company believes that homeownership is a fundamental human right, and Side is on a mission to improve the public good by providing top-performing agents with the best real estate service, experience and results.
About Clareo Real Estate
Positioning clients' needs above all, Clareo Real Estate offers expert service and knowledge of the north metro Atlanta area for buyers, sellers and investors. Known for excellence, integrity, and constantly adding value, Clareo Real Estate acts as a trusted resource and strong advocate for its clients' needs. For more information, visit http://www.clareorealestate.com.
About Side
Side transforms high-performing agents, teams and independent brokerages into successful businesses and boutique brands that are agent-owned. Side exclusively partners with the best agents, empowering them with proprietary technology and a premier support team so they can be more productive, grow their business and focus on serving their clients. Side is headquartered in San Francisco. For more information, visit http://www.sideinc.com.