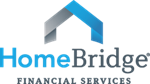 This business can bring many different challenges so I make it my business to work harder to overcome and conquer them so that I can help families achieve their dream of homeownership
Freson, CA (PRWEB) August 10, 2015
"I am so grateful for my clients and referral partners and would like to say thank you for putting your trust in me to get the job done. Your satisfaction is and always will be my No. 1 priority," says Clarissa Campos of HomeBridge Financial Services.
Five Star Professional is pleased to announce Clarissa Campos, HomeBridge Financial Services, has been chosen as one of Fresno's Five Star Mortgage Professionals for 2015.
Five Star Professional partnered with Central Valley Magazine to recognize a select group of Fresno-area mortgage professionals who provide quality services to their clients. Less than 2 percent in the area were selected. Clarissa Campos will be featured, along with other award winners, in a special section of the September issue.
"I wanted a profession that I would have a passion for, that would challenge me but be rewarding at the end of the day. This business can bring many different challenges so I make it my business to work harder to overcome and conquer them so that I can help families achieve their dream of homeownership. I love meeting and building lasting relationships with each and every one of my clients," says Clarissa.