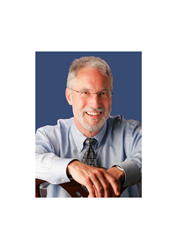 For many of these people, bankruptcy may be a good option, but one that goes unpursued because of misconceptions and confusion about how bankruptcy actually works.
Portland, OR (PRWEB) June 14, 2017
Unmanageable amounts of debt have become the norm for many people. Despite news to the contrary, there are still numerous individuals who are unemployed or underemployed, facing foreclosure, or struggling with tax or credit card debt. "For many of these people, bankruptcy may be a good option, but one that goes unpursued because of misconceptions and confusion about how bankruptcy actually works," said Clarke Balcom, bankruptcy attorney and the founder of Clarke Balcom Law.
In order to dispel common misconceptions about bankruptcy, Balcom shares the following four tips:
No. 1: Bankruptcy will not ruin one's credit score, and it will probably improve it. "Many people automatically assume their credit will be ruined after filing bankruptcy, when in fact many individuals find the opposite to be true," noted Balcom. "This is because of the way credit scores are compiled. Typically, when someone is deeply in debt they begin missing payments. Missed or late payments lower your credit score. Bankruptcy improves the score by zeroing out the balance, and also stopping the accumulation of additional late-payment reports. It is possible to come out of a bankruptcy and have excellent credit within a year or two."
No. 2: Even individuals with high income can often file for bankruptcy. A common misconception about bankruptcy is those with a high income cannot file. "This simply isn't true," stressed Balcom. "What is true is that you may have to file a Chapter 13 bankruptcy rather than a Chapter 7 bankruptcy and make a monthly Chapter 13 Plan payment. However, depending on the circumstances and the debt level, high earners can also legitimately eliminate their debt by filing a Chapter 7."
No. 3: Taxes can often be eliminated through bankruptcy. Balances owed for unfiled taxes cannot be eliminated; however, one can discharge the balances for tax years that have already been filed, depending on when they were due and when they were filed. "In some cases we have filed bankruptcies when there was no other debt solely to eliminate tax debt," added Balcom. "Even when taxes are not dischargeable (meaning they are eliminated completely), an experienced attorney may be able to get rid of tax penalties, which can sometimes be as much as 50 percent of the total balance owed. This can be a tremendous saving all by itself."
No. 4: Filing a bankruptcy does not mean that one will lose their home. "People don't have to worry about losing their home just because they have filed a bankruptcy. This rarely happens unless you are already in foreclosure, and even then, filing a bankruptcy may delay that foreclosure for months, or sometimes years, depending on the circumstances," concluded Balcom. "If you have a lot of equity in your home and are considering bankruptcy, make sure you let your attorney know so he or she can do their best to protect this very important asset."
About Clarke Balcom, Clarke Balcom Law
Consumer attorney Clarke Balcom is admitted to state and all federal courts, as well as to the U.S. Tax Court. He has a Certificate in Federal Tax Law from the Northwestern School of Law and is a member of the Oregon State Bar and Multnomah Bar Association. He is also the Chairperson of the Debtor Creditor Section of the Oregon State Bar. Clarke Balcom Law specializes in abusive debt collection,bankruptcy, debt settlement, mortgage and foreclosure, and tax problems. For more information, please call (503) 224-5950, or visit http://www.clarkebalcomlaw.com. The law office is located at 1312 SW 16th Ave., 2nd Floor, Portland, OR 97201.
About the NALA™
The NALA offers small and medium-sized businesses effective ways to reach customers through new media. As a single-agency source, the NALA helps businesses flourish in their local community. The NALA's mission is to promote a business' relevant and newsworthy events and achievements, both online and through traditional media. For media inquiries, please call 805.650.6121, ext. 361