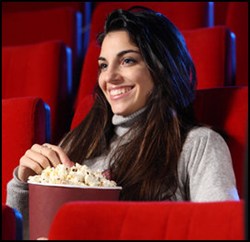 Our local International Film Festival has spotlighted Palm Springs as a mecca for film buffs of every genre.
Palm Springs, CA (PRWEB) August 10, 2013
Brad Schmett, Broker Associate with Luxury Homes by Keller Williams today announced that the Palm Springs International Film Society and the Palm Springs Art Museum have struck yet another stellar collaboration with the August and September Classic Comedy Film Series to be presented at the beautiful Annenberg Theater for late summer. Featuring five of the funniest films ever produced, the series is expected to be an irresistible draw for the huge comedic film fan base.
Schmett recently commented, "Our local International Film Festival has spotlighted Palm Springs as a mecca for film buffs of every genre. With this Classic Comedy Series planned for late summer we expect to welcome a sizeable portion of the enormous comedic fan base from across not only California but the country as well. Comedy films are among the most popular and sought after of all entertainment genres and the five choices for this series are simply astounding. People love to laugh and this collaboration knows how to deliver in classic style. Our office is ready to be very busy for several weeks during the fun."
Among the films selected this year are "Harvey" with Jimmy Stewart; "The Apartment" with Jack Lemmon and Shirley MacLaine, arguably one of the best comedic pairing of the ages; the hilarious Mel Brooks class of "Young Frankenstein"; "Raising Arizona" with Nicolas Cage and "Sullivan's Travels" with Joel McCrea and Veronica Lake.
With interest rates still at record lows and an inventory of some of the most beautiful homes in Southern California it is expected that local real estate will profit handsomely. The series will encompass five weeks during late summer, a typically busy time for the Coachella Valley as visitors try to squeeze in a final vacation before the school year begins. The Annenberg Theater is located inside the Palm Spring Art Museum with plenty of parking and centrally located to top name restaurants and shopping. Admission to the events are free.
For more information on the Classic Comedy Film Series visit: http://www.psfilmfest.org/society/events/detail.aspx?FID=55.
To find out more about investing in Palm Springs, CA real estate visit http://www.palmspringsrealestateinfo.com.
About Luxury Homes by Keller Williams: Luxury Homes by Keller Williams – Palm Springs, is an exclusive, elite and sophisticated group of real estate consultants raising the bar for service in the Palm Springs area residential real estate market.