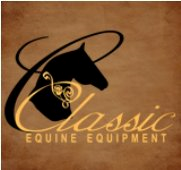 Fredericktown, MO (PRWEB) May 28, 2014
The 2014 Rural Builder Gold Key Award winners were just announced and Classic Equine Equipment has once again been named a recipient. Though hundreds of businesses were nominated by the magazine's 29,000 readers, only a select few receive the Gold Key Award. Classic Equine Equipment along with the other award recipients will be featured in the July 2014 issue of Rural Builder.
The award is solely based on which businesses the readers feel provide exemplary products and services. Readers vote for their favorite supplier based on six factors:

Product quality
Delivery times
Pricing
Warranty procedures
Customer service
Products arrive as expected
Readers send in ballots naming the business they think best exemplifies these important characteristics. After all the votes are receiving Rural Builder will tally them and award the Gold Key to the top 10 percent.
Classic Equine Equipment has received the award on nine other occasions. Christy Schulthess, President of Classic Equine Equipment is extremely proud that her company has once again been selected as a recipient of the Rural Builder award. "Receiving the Gold Key Award for the tenth time is just as exciting as the first time," said Ms. Schulthess. "It's an award that represents customer satisfaction and the quality of our products, which are the two most important parts of our business."
ABOUT RURAL BUILDER
Rural Builder has been in publication for 47 years, providing rural contractors in the low-rise construction industry with news, reviews and business management advice. It is a part of the widely distributed Construction Magazine Network and produces seven issues a year including the high popular Rural Builder Buyers' Guide.Rural Builder's Gold Key program is now in its 32nd year. The program has been a huge success in identifying the businesses that are making an impact in the rural construction industry.
To learn more about Classic Equine Equipment's awards, accolades and products, please visit: http://www.classic-equine.com.
About Classic Equine Equipment
Classic Equine Equipment, Inc. is a leading producer of high-quality stalls, barn equipment and accessories that are custom-made in the USA. Since its founding in 1991, the name Classic Equine Equipment has become synonymous with best-in-class products that are built with the safety of horses and riders in mind. Their equipment has been used in prominent facilities around the world including the Budweiser Clydesdales Breeding Center, Stanford University and the custom facilities of Purina Mills.