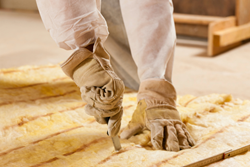 When insulation goes bad it creates a problem for your entire home.
Everett, WA (PRWEB) August 01, 2014
"When insulation goes bad," Clean Crawls says, "It creates a problem throughout your entire home." In a newly released article entitled, "5 Signs That Your Crawl Space or Attic Insulation Needs To Be Replaced," Clean Crawls explains the need to replace insulation that has deteriorated, become damp, or been infested by critters.
Get a free attic insulation or crawl space cleaning quote from Clean Crawls - http://www.cleancrawl.com/contact.
If crawl space or attic insulation has become ineffective or hasn't been installed at all, it can cause uncomfortable or even dangerous consequences on indoor air quality and temperature regulation.
Clean Crawls has taken it upon themselves to explain five sure signs that insulation should be either installed or replaced.
The first sign the article describes is a fluctuating indoor climate. Inconsistent temperatures indicate that inadequate or nonexistent crawl space or attic insulation is sabotaging the heating and air conditioning system's ability to regulate the indoor temperature. The article explains that, "Oftentimes, this is due to insulation that has shifted in the attic areas and is allowing cold air or heat into the home."
Sign number four is wet or damp insulation. According to the article, "If the insulation becomes moist, damp, or sopping wet, there is no salvaging the material. It must be replaced immediately."
"As a professional crawl space cleaning company," the article says, "Clean Crawls is committed to saving you money on your energy bills and keeping your home a mold-free and critter-free place to live." Clean Crawls has the support of lots of past, satisfied clients to back their claims of quality, integrity, and great service."
About Clean Crawls:
Clean Crawls provides attic and crawl space cleaning, weatherization, and insulation services. Homes and businesses alike have the opportunity to be clean and healthy at affordable rates, as well as save energy throughout the year. Visit http://www.cleancrawl.com today for more information and a free quote.
3707 124th St NE
Marysville, WA 98271
(866) 651-1700