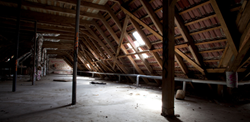 "In actuality, spray foam insulation outperforms all other types of insulation by incredible margins."
Seattle, WA (PRWEB) April 16, 2015
For homeowners in search of the best way to re-insulate their homes, Clean Crawls has provided the perfect solution. In their latest article, Clean Crawls lists 7 incredible benefits that accompany the installation of spray foam insulation. Not only can homeowners better protect their homes and families, but they can also save big on their energy bills.
Clean Crawls states in the article that, "In actuality, spray foam insulation outperforms all other types of insulation by incredible margins."
Spray foam insulation is, first and foremost, a powerful insulator. Spray foam is composed of two separate compounds that expand when mixed together, producing a dense, spongy material that tightly seals nooks and crannies. The article states that, " Spray foam's resistance value, or its ability to provide an air-tight seal, ranked at R-6, the highest rank on the market today."
One of spray foam insulation's great results is to lower energy expenses. With less energy escaping through thin surfaces, holes, and cracks, homeowners can save an average of 50% on their energy expenses.
Spray foams unique makeup results in an additional benefit: it is impermeable to water and moisture. Fourth on Clean Crawls list of incredible benefits is spray foam's ability to serve as a moisture barrier to protect attics and crawlspaces from water and moisture damage.
These benefits do not diminish over time, either. Clean Crawls states in their article that, "Businesses and families that invest in spray foam insulation can actually save money over the course of 20 years or more because of spray foam's unique ability to perform at optimal levels for extended periods of time."
Clean Crawls is known for their commitment to quality, along with their excellent attic and crawl space insulation services. For more information, visit their website at http://www.cleancrawls.com/services/spray-foam-insulation/.
About Clean Crawls:
Clean Crawls provides attic and crawl space cleaning, weatherization, and insulation services. Homes and businesses alike have the opportunity to be clean and healthy at affordable rates, as well as save energy throughout the year. Visit http://www.cleancrawl.com today for more information and a free quote.
3707 124th St NE
Marysville, WA 98271
(866) 651-1700