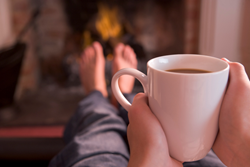 Your money might just be literally leaking right out of your home.
Everett, WA (PRWEB) October 08, 2014
"Your money might just be literally leaking right out of your home," is Clean Crawls candid opening line to their newly released article on the importance of air sealing. According to their article, the average home air leaks add up to the equivalent of a two-foot-square hole in the side of the home.
To put it in another perspective, they ask homeowners to imagine leaving a medium sized window open 24/7/365. Most of us would agree that the idea of heating the room with an open window is ludicrous, but according to Clean Crawls, that exactly what many homeowners do all the time.
Their article goes on to explain the various sources where air leakage most commonly occurs in the home. They say, "The most common areas are vent shafts and areas where there is already an opening to the exterior, such as bathroom fan vents, plumbing stack vents, chases, kitchen fan vents, the crawl space, the dryer, and even the outdoor faucet and the recessed lighting in your home."
To learn more about Clean Crawls weatherization services, visit their webpage: http://www.cleancrawl.com/
Clean Crawls provides full weatherization services, and they briefly describe their process for assessing air leakage in a home in their article. First, they make an assessment, then move into the most troublesome areas to begin sealing up the holes.
They do make note, however, that controlled ventilation is necessary. "A home too tightly sealed can lead to other problems," Clean Crawls cautions. Weatherization, then, appears to be a task best left to the professionals.
About Clean Crawls:
Clean Crawls provides attic and crawl space cleaning, weatherization, and insulation services. Homes and businesses alike have the opportunity to be clean and healthy at affordable rates, as well as save energy throughout the year. Visit http://www.cleancrawl.com today for more information and a free quote.
3707 124th St NE
Marysville, WA 98271
(866) 651-1700