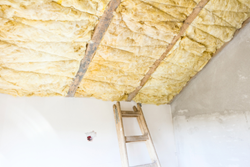 Dirty, uninsulated attics drastically ramp up energy costs and lower home air quality.
Everett, WA (PRWEB) May 04, 2015
Making sure that the attic is in top condition is hardly ever at the top of anyone's to-do list. But in their latest article, Clean Crawls takes a look at some of the serious side effects that result from poor attic cleanliness and insulation.
The article states that, "With basic attic cleaning, inspection, and repairs, families can avoid dealing with the side effects of a poorly insulated attic and can reap great benefits instead."
One of the top problems with attics is the presence of holes or cracks in the walls and corners. The article discusses how these gaps allow heat and energy from the summer air to circulate inside the cool, air-conditioned attic. This transfer diminishes the home's ability to maintain comfortable temperatures, and can actually result in higher energy expenses.
If outside air can get access to the attic, so can moisture. Clean Crawls goes onto describe how the presence of moisture can cause serious problems for a home's attic and occupants. The article states, "Not only will a moldy attic affect the structural integrity of your home, but these colonies release mold spores and unpleasant odors into the air that is then circulated down into your living spaces."
To protect their families and living conditions, homeowners are encouraged to pursue professional attic cleaning that will provide skilled services and a detailed analysis as to the attic's conditions. The article also goes on to list the benefits and drawbacks to several of the leading types of insulation used in attics today.
Clean Crawls offers top-of-the-line attic cleaning, insulation and restoration services throughout Everett so that families can enjoy the comfort of their homes and reap financial benefits. To learn more, visit their website at http://www.cleancrawls.com/services/attic-insulation/.
About Clean Crawls:
Clean Crawls provides attic and crawl space cleaning, weatherization, and insulation services. Homes and businesses alike have the opportunity to be clean and healthy at affordable rates, as well as save energy throughout the year. Visit http://www.cleancrawl.com today for more information and a free quote.
3707 124th St NE
Marysville, WA 98271
(866) 651-1700