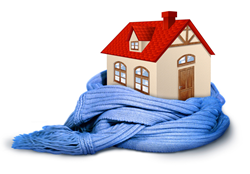 Marysville, WA (PRWEB) October 22, 2014
Homeowners looking ahead to the cold season should be thinking about the insulation in their homes, according to Clean Crawls. They suggest that homeowners short on cash but looking to start insulating their home to help with energy bills should turn their attention to the attic.
"We all know heat rises," they say, "So, during the winter months, all that heat that you're paying to have warming your home is actually rising right up through your ceilings, through the floor above, through that ceiling, and then into your attic. And after that, it goes right out of your home and 'warms' the outdoors."
For homeowners interested in attic insulation services, the article describes exactly what the process would entail.
Unlike some other attic insulation companies, Clean Crawls says that, when they go in to insulate, they handle all the cleaning first, including disposing of old insulation and deodorising the attic space. After that, they move on to provide air sealing and weatherization services. Finally, they install the insulation itself.
"We have plenty of resources about the types of insulation available," Clean Crawls says. "You can look about our free eBook download to choose which insulation will best fit your budget."
To learn more about their attic insulation services, click here. To download their free eBook on insulation options, follow this link to their website: http://www.cleancrawl.com/lp/insulation-handbook-ebook-download/
About what their services provide, Clean Crawls says, "Once our team has finished spraying or laying your insulation in place, it's time for us to clean up and head out. Here is what we will leave behind;
A reduction of 20% or more to your heating bills this winter
A tightly sealed attic protected from air leakage and airborne moisture
A secure attic that rodents can't infiltrate
A happy family that is more cozy, snug, and looking forward to their energy bill savings."
About Clean Crawls:
Clean Crawls provides attic and crawl space cleaning, weatherization, and insulation services. Homes and businesses alike have the opportunity to be clean and healthy at affordable rates, as well as save energy throughout the year. Visit http://www.cleancrawl.com today for more information and a free quote.
3707 124th St NE
Marysville, WA 98271
(866) 651-1700