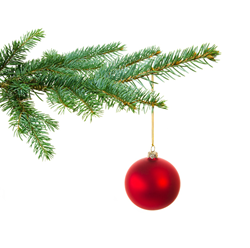 Christmas trees can bring bugs into the house from outside, but we can also bring bugs to them from dirty or old attic insulation.
Everett, WA (PRWEB) December 23, 2014
Clean Crawls' latest article on Christmas tree bugs comments on a news story that they recently stumbled across, featuring a family in Georgia that discovered that their Christmas tree was infested with aphids. According to the article, bugs are, understandably, not uncommon in Christmas trees, as they grow outdoors.
Spiders, aphids, pine beetles, and roaches are just a few of the bugs frequently found on a Christmas tree — but holiday celebrators shouldn't be discouraged. Many of these bugs don't like living inside, and if the tree is left in a warm spot, such as garage or shed, most of these critters will vacate.
Clean Crawls explains that, while it is great to be aware of the bugs that can be brought on the Christmas tree, it is just as important to be aware of the bugs that decorators might be bringing to it.
Holiday decorations that are kept in attics and crawl spaces can be home to a variety of creepy crawlies. Roaches and silverfish, along with stinging insects, frequently enjoy making their home in the old or dirty insulation of these areas, especially if they are poorly kept up. Clean Crawls explains that these bugs can make their way into the boxes of decorations and reemerge when set up in the home or hung on the Christmas tree.
Among their list of suggestions to reduce the chances of one of these unwelcome holiday guests staying inside, is the recommendation to remove them from the home entirely by having the attic or crawl space cleaned and re-insulated (if necessary). This cleaning drastically reduces the possibility of bug or rodent infestation. It also improves home energy savings and prevents more serious problems further down the line, such as mold growth or wood rot.
To learn more about Clean Crawls holiday cleaning services, go to their website. To watch the news story, click here.
About Clean Crawls:
Clean Crawls provides attic and crawl space cleaning, weatherization, and insulation services. Homes and businesses alike have the opportunity to be clean and healthy at affordable rates, as well as save energy throughout the year. Visit http://www.cleancrawl.com today for more information and a free quote.
Clean Crawls
3707 124th St NE Ste 1
Marysville, WA 98271
Phone: 360-651-1765