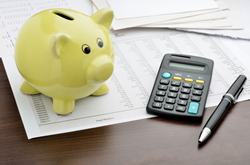 Crawl space repairs end up paying for themselves by helping families save money on energy bills
Everett, WA (PRWEB) May 09, 2015
Despite that few homeowners have ever explored their crawl space, these areas and their conditions play a significant role in the health and financial situation of every home. In the recent article from Clean Crawls, home owners are informed about the importance of crawl space cleanliness and the cost of various cleaning services.
The article states that, "...crawl space repairs actually end up paying for themselves and have helped many families throughout the Everett area save money on their energy bills."
Clean Crawls begins by discussing how poor crawl space conditions negatively affect a home's air quality and energy efficiency. The presence of an animal infestation, moldy or old insulation, and even standing water can decrease the air quality in the crawl space. Because of the stack effect, crawl space air that is contaminated is naturally pulled up and into the living space of a home, exposing its members to mold spores and unpleasant odors.
To address any of these issues, Clean Crawls recommends that homeowners request the assistance of a professional crawl space company to help them clean out and repair their crawl spaces.
While the initial costs may seem large, Clean Crawls encourages homeowners by explaining that a cleaned and insulated crawl space can help families save 30% or more on their monthly energy bills, especially during hot and cold seasons. After completing this simple crawl space project, families have been fully compensated for the cost of the cleaning with the savings from the project itself within the year.
To learn more about Clean Crawls and their crawl space cleaning and insulation services, visit their website at http://www.cleancrawls.com.
About Clean Crawls:
Clean Crawls provides attic and crawl space cleaning, weatherization, and insulation services. Homes and businesses alike have the opportunity to be clean and healthy at affordable rates, as well as save energy throughout the year. Visit http://www.cleancrawl.com today for more information and a free quote.
3707 124th St NE
Marysville, WA 98271
(866) 651-1700