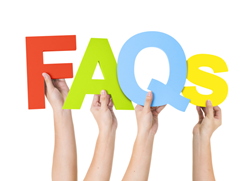 Got questions about what's beneath your floorboards? Clean Crawls has answers.
Everett, WA (PRWEB) February 27, 2015
With Spring's wet weather on the way, it is important for homeowners to keep the condition of their crawl spaces in mind. The latest article from Clean Crawls addresses a few of the most common FAQs regarding crawl space conditions and repairs.
Clean Crawls begins their article by giving an answer to owners that are confused as to how water is getting into their crawl spaces. The article says that, "One of the most common ways is through cracks in the foundation, walls, ceiling, or floor of your space." Clean Crawls goes on to list a few other avenues through which water can find its way into crawl spaces.
Many people dismiss the need to check their crawl spaces because they have vents that allow air to circulate beneath their house. Unfortunately, this is often not enough. Clean Crawls lists a few problems that can arise from failing to maintain the vents and check the crawl spaces consistently.
The impacts of having mold and mildew growing in a crawlspace are more far reaching than people might think. The articles states that, "...a large percentage of the air in your home actually comes from your crawl space." Health issues can arise or be exacerbated from the air coming up through poorly maintained crawl spaces full of mold or animal feces, damaging a home's air quality.
To find answers to more questions, or to learn more about the services Clean Crawls can offer to homeowners in need of a crawl space renovation, visit their website at http://www.cleancrawl.com.
About Clean Crawls:
Clean Crawls provides attic and crawl space cleaning, weatherization, and insulation services. Homes and businesses alike have the opportunity to be clean and healthy at affordable rates, as well as save energy throughout the year. Visit http://www.cleancrawl.com today for more information and a free quote.
3707 124th St NE
Marysville, WA 98271
(866) 651-1700