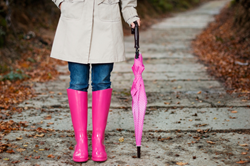 The article notes, "Because it rains so much, it can be easy for residents forget about the damaging effects that the rain can have on their home and property."
Seattle, WA (PRWEB) March 09, 2015
Extensive rainfall is not uncommon for residents in the Northwest, so it is important that homeowners be aware of the risk of flooded crawl spaces. In their latest article, Clean Crawls lists 5 steps homeowners can take after discovering standing water in their crawl space.
According to the article, "Because it rains so much, it can be easy for residents forget about the damaging effects that the rain can have on their home and property."
One of the first steps homeowners can take is to turn off their power. Because electricity and water are never a good combination, Clean Crawls recommends this as a way for homeowners to protect themselves against electrocution while dealing with their flooded crawl space.
To download Clean Crawls' eBook on Crawl Space Cleaning Guidelines, simply visit: http://cleancrawls.com/crawl-space-cleaning-ebook/
According to the article, "Many people utilize their crawl spaces as a safe place to store their precious family treasures or valuable items." Therefore, another important step is for homeowners to remove any items they have been storing in their crawl space, especially valuables. The presence of water can permanently damage these items, so it is important that they be relocated as soon as possible.
In addition, insulation, flooring, and structural elements may have been damaged by the water. Once the flooding has been dealt with, there are several steps necessary in order to clean up and restore the damaged crawl space.
Luckily, Clean Crawls specializes in being able to analyze a crawl space for damage and provide repairs. "Our crawl space cleaning and insulation team is fully equipped to help you restore a flooded crawl space," the article states.
About Clean Crawls:
Clean Crawls provides attic and crawl space cleaning, weatherization, and insulation services. Homes and businesses alike have the opportunity to be clean and healthy at affordable rates, as well as save energy throughout the year. Visit http://www.cleancrawl.com today for more information and a free quote.
3707 124th St NE
Marysville, WA 98271
(866) 651-1700