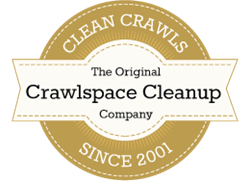 A willingness to serve home and business owners has led to the creation of a brand new, streamlined site.
Seattle, WA (PRWEB) August 02, 2013
Chuck Henrichson, owner of Clean Crawls, has worked in the crawlspace and attic industry for over 20 years. His provision of healthy and clean environments, combined with willingness to serve home and business owners, has led to the creation of a brand new, streamlined website.
Clean Crawls specializes in crawlspaces, attics, and weatherization of any home or office. As a result, the new site focuses on valuable information concerning each of those categories. Damaged insulation, wood debris, and rodent entry are all problems of the past, according to the site summaries on each category of service. Weatherization, designed to improve home durability and comfort, is promoted as an effective way to conserve energy in the home.
The new site not only informs consumers, but guides their browsing experience to what they need to find. Even the main navigation bar is stocked with information, providing access to service options, rebates, testimonials, easy contact, and a blog. Simplified navigation combined with beneficial content creates an invaluable site. Chuck Henrichson and the rest Clean Crawls are working to create this enjoyable experience online.
About Clean Crawls:
Clean Crawls provides attic and crawlspace cleaning, weatherization, insulation removal, and more. Homes and businesses alike now have the opportunity to be clean and healthy at affordable rates, as well as save energy throughout the year. Visit http://www.cleancrawl.com/about today for more information and a free quote!