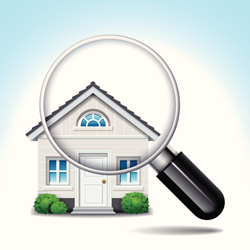 Having a crawl space that is clean, tidy, and dry is critical to the longevity and health of your home.
Seattle, WA (PRWEB) February 20, 2015
With spring weather fast approaching, Clean Crawls wants to be sure homeowners are aware of the need to inspect their crawl spaces. In their latest article, Clean Crawls lists the few largest areas that should be checked for damage that would let moisture and water into a home's crawl space.
"Having crawl spaces that are clean, tidy, and dry is critical to the longevity and health of your home, so it is important to do a routine check up on how well your crawl spaces are doing," the article advises.
The presence of water in crawl spaces can result in mold growth and water damage to the structure and foundation of a home. To protect from this damage, Clean Crawls recommends homeowners check their crawl spaces for any signs of cracking in their floors, walls, and ceiling.
The checking the condition of the crawl space insulation is also an easy way to identify if there is moisture or water damage. The article warns homeowners about this, stating that, "Water that gets into crawl spaces can easily seep into the insulation, making it wet and damp, or causing it to decay, discolor, and fall apart."
Clean Crawls goes on to list several important steps homeowners can take to eliminate water and moisture from their crawl spaces and protect from further damage in the future. The article also recommends the assistance of a restoration expert to identify areas that need repair and to complete the job in a professional fashion.
To learn more about the resources and services Clean Crawls offers, visit their website at http://www.cleancrawl.com.
About Clean Crawls:
Clean Crawls provides attic and crawl space cleaning, weatherization, and insulation services. Homes and businesses alike have the opportunity to be clean and healthy at affordable rates, as well as save energy throughout the year. Visit http://www.cleancrawl.com today for more information and a free quote.
3707 124th St NE
Marysville, WA 98271
(866) 651-1700