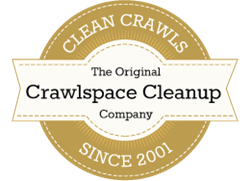 A well insulated home can stop up to 70% of all heat transfer through the walls, ceiling, and floors.
(PRWEB) July 29, 2014
"Our years of experience with insulation has shown us that most homeowners fail to insulate their homes properly simply due to lack of understanding regarding the importance of preventing heat transfer and conduction," Clean Crawls says in their recent article. Because of this, they've recently released an article explaining exactly how heat transfer effects homes and homeowners—and their energy bills.
To contact Clean Crawls for their professional insulation and cleaning services, following this link: http://www.cleancrawl.com/services
The article advises that the best way to mitigate the heat transfer from home to great outdoors is by installing insulation in all troublesome areas. One of the most common sources of excessive heat loss and accumulation is the attic. This space accounts for 3 times more heat transfer than the walls and floor combined.
"A well insulated home can stop up to 70% of all heat flow through the ceiling, walls, and floors. Most homes that restore any damaged insulation within their attics, walls, and crawl spaces are able to save an average of $300 per month on energy costs," Clean Crawls states.
Well-placed insulation that is properly maintained will last up to 10 years, according to their article. High quality forms of insulation, such as spray foam insulation, are especially adept at preventing conduction and heat transfer, while also giving the additional benefit of blocking moisture laden air, which helps to prevent mold growth and mildew damage.
"The comparably small investment of having high quality insulation placed in your attic and crawl space will ensure that your home is shielded and protected from the outdoor elements—and that your wallet is protected from the electric companies," Clean Crawls reminds homeowners. With energy resources and expenses continuing to grow, these are wise words for homeowners to keep in mind!
About Clean Crawls:
Clean Crawls provides attic and crawl space cleaning, weatherization, and insulation services. Homes and businesses alike have the opportunity to be clean and healthy at affordable rates, as well as save energy throughout the year. Visit http://www.cleancrawl.com today for more information and a free quote.
3707 124th St NE
Marysville, WA 98271
(866) 651-1700