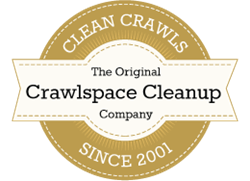 Marysville, WA (PRWEB) January 18, 2014
According to statistics, up to 40% of air breathed in the home comes from crawl spaces and attics. This means it is vital to have a clean attic and crawl space all year around. As a Northwest leader in the insulation and weatherization industry, Clean Crawls has announced a 10% discount on any service throughout January. The discount is directed towards any homeowner, especially those who are concerned for their family's health and interior air quality. Click here to view the announcement.
"According to the Department of Energy," the announcement declares, "you can save 30% on your heating bills by sealing air leaks in your home and making sure you have enough insulation in your attic, crawlspace, and walls." Clean Crawls explains how the 10% discount will allow more homeowners to achieve these savings, later saying, "Let us help you maintain a clean, healthy, and energy efficient home."
Ever willing to serve the consumer, Clean Crawls lists ways that homeowners can tell if their crawl space insulation is inadequate. The post names cold, uncarpeted floors, describing how they should, ideally, heat up throughout the day. However, if uncarpeted flooring remains chilled, it may be an indication of poor crawl space insulation. It is cases like this that led Clean Crawls to announce the discount: a chance for homeowners to regain warmth and quality air in their home.
About Clean Crawls:
Clean Crawls provides attic and crawl space cleaning, weatherization, and insulation services. Homes and businesses alike have the opportunity to be clean and healthy at affordable rates, as well as save energy throughout the year. Visit http://www.cleancrawl.com today for more information and a free quote.
3707 124th St NE
Marysville, WA 98271
(866) 651-1700