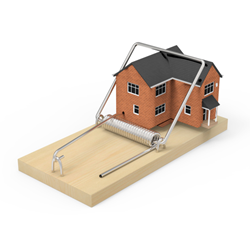 By offering pest control services ourselves, we take out an additional step for our Seattle area clients.
Seattle, WA (PRWEB) May 01, 2015
Clean Crawls, a crawl space and attic cleaning company, has been serving customers in the Seattle area for many years. In addition to their cleaning and insulation services, they are now proudly offering fully-certified pest control services for homeowners as well.
"Pest control services is a natural progression for our business," Chuck Henrichsen says. "As we've worked in infested attics and crawl spaces, we have had to frequently refer clients to a pest control service before we were able to complete the cleanup and insulation installation of the space. By offering pest control services ourselves, we take out an additional step for our Seattle area clients, making the entire process easier for all involved."
Clean Crawls will be providing certified standard pest control services for clients throughout the Seattle area, including Bellevue, Renton, Redmond, Tacoma, Everett, and more. Pest eradication techniques will include biological, mechanical, chemical, and other types of standard pest extermination services. Clean Crawls pest control services include ant removal, termite extermination, rodent control, and other various types of pests such as spider, silverfish, birds, bats, roaches, and more.
"At Clean Crawls, we care about our environment and our local community. Therefore, if natural methods are not available, we are careful about using the lowest toxicity treatment methods necessary. We ensure a thorough clean up, and we take great care to provide exceptional services," says Clean Crawls.
To learn more about Clean Crawls new pest control services and to schedule an inspection or pest extermination, check out their website: http://cleancrawls.com/pest-control/
About Clean Crawls:
Clean Crawls provides attic and crawl space cleaning, weatherization, insulation, and pest control services throughout the Greater Seattle area. Their services help homes and businesses stay energy-efficient and remain healthy environments in which to live. Affordable rates and excellent customer services make Clean Crawls a popular local home service company. Visit http://www.cleancrawl.com today for more information and a free quote.
Clean Crawls
9612 47th Ave SW Lakewood, WA 98499
(253) 588-4982
cleancrawl.com