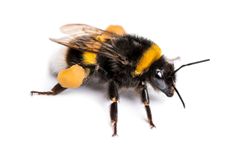 There are more pests that love to live in and destroy your insulation than most homeowners know!
Everett, WA (PRWEB) December 18, 2014
The newest article from Clean Crawls tells homeowners exactly what sort of creatures might be eyeing their insulation as their new home for the winter. And these critters are not all the cute and cuddly sort that many homeowners have come to expect as the occasional guest.
"Some are expected, some are surprising, and some are downright alarming," Clean Crawls says of their list of 9 of the most common and unpleasant insulation invaders. Their article addresses the more well known invaders, such as mice and other rodents, but also some scary insects and larger animals that love to live in old or dirty insulation.
Clean Crawls, based in Everett, WA, has a team of insulation experts, that provide services for cleaning out, insulating, and sealing, attics, crawl spaces and more. To learn more about their services, follow this link: http://www.cleancrawl.com/services
"Prevention is a key part of avoiding catastrophe," Clean Crawls says, "Ensuring that your home is tightly and correctly sealed, as well as properly insulated with up-to-date insulation methods can help to ensure that your insulation remains insect and rodent free."
Some pests that are featured on the list include bumblebees, cockroaches, and raccoons. Clean Crawls points out that some of the invaders should not be dealt with by the homeowner, but a pest control company or animal control may need to be contacted. Many of the pests carry diseases or can cause allergic reactions, not to mention bite or sting.
This article will likely be a catalyst for any homeowners wondering whether it is time to consider sealing up and insulating their home—if not for energy purposes, than simply to reduce the chances of waking up to an infestation of silverfish.
About Clean Crawls:
Clean Crawls provides attic and crawl space cleaning, weatherization, and insulation services. Homes and businesses alike have the opportunity to be clean and healthy at affordable rates, as well as save energy throughout the year. Visit http://www.cleancrawl.com today for more information and a free quote.
3707 124th St NE
Marysville, WA 98271
(360) 651-1765