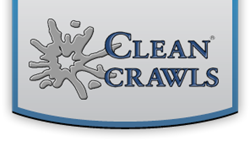 Everett, Wa (PRWEB) January 07, 2014
Crawl spaces are ideal homes for rodents, especially rats and mice. Every homeowner experiences this issue at some point, and must choose a course of action to prevent damage to the home or the spread of germs. Recently, an article from Clean Crawls, a local crawl space clean out company, provided tips on how homeowners can keep their crawl spaces free from rodent infestation.
The article, which can be found here, provides eight tips for a clean crawl space. These are common sense tips: the first says that the crawl space is not a storage space. While some crawl spaces are habitable (in fact, the second tip tells homeowners to light their crawl spaces to repel rodents), food items should never be put there. Additionally, water and humidity should be eliminated simply to make the local less ideal as a habitat for mice. Two final tips for preventing rodents from inhabiting a crawl space is thoroughly looking for and blocking holes with solutions like 'rat slab' or other fillers.
If these are not enough, Clean Crawls also offers tips for exterminating rodents in several additional tips. Two types of traps are listed, traditional mouse traps and poisons. Although poison is listed as an option, the article says that it "should be used as a last resort, as firstly, it may be ingested by an animal other than your thieving mouse, such as your cat or dog. Secondly, the smell of a rotting rodent carcass is very distasteful, hard to eradicate unless you locate the body, and brings a whole host of germs and possible disease into your house."
About Clean Crawls:
Clean Crawls provides attic and crawl space cleaning, weatherization, and insulation services. Homes and businesses alike have the opportunity to be clean and healthy at affordable rates, as well as save energy throughout the year. Visit http://www.cleancrawl.com today for more information and a free quote.
3707 124th St NE
Marysville, WA 98271
(866) 651-1700