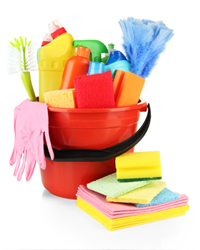 By avoiding dust and dirt in your attic, you can help to discourage pests, mold, and mildew.
Seattle, WA (PRWEB) March 14, 2015
In light of the new season, many people are itching to conduct a thorough Spring cleaning of their homes. In their latest article, Clean Crawls describes to homeowners the importance of including their attic on their spring cleaning to-do list.
"By avoiding a cluttered attic, you can decrease the amount of dirt and dust buildup while discouraging pests from finding a place to nest," Clean Crawls says. They also explain that a clean, well-insulated attic will help homeowners save on energy in both winter and summer months. The article states that, "Research has shown that homeowners can save up to 30% on their energy bills simply by restoring their insulation."
As part of the first wave of cleaning, Clean Crawls recommends that homeowners take time to sort through the contents of their attic. The article also recommends a general clean out of any dirt, dust, or trash that may have settled there during the winter.
If the attic isn't sealed, the walls and beams of the attic might already be suffering from moisture damage and rot. Any holes or cracks in the corners or walls of the attic that are left unsealed can allow moisture, bugs, and pests to find their way inside. Clean Crawls offers further information on how to find and mark these areas in order to have them thoroughly sealed.
Clean Crawls offers full attic cleanouts, insulation, and restoration services to clients throughout Puget Sound. To learn more about their insulation services, visit their website at http://www.cleancrawl.com.
About Clean Crawls:
Clean Crawls provides attic and crawl space cleaning, weatherization, and insulation services. Homes and businesses alike have the opportunity to be clean and healthy at affordable rates, as well as save energy throughout the year. Visit http://www.cleancrawl.com today for more information and a free quote.
3707 124th St NE
Marysville, WA 98271
(866) 651-1700